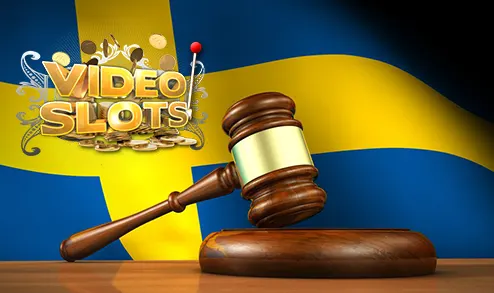 Videoslots is facing a fine of SEK 9 million (approximately $810,700) after the Swedish Gambling Authority (Spelinspektionen) found the company to have been unsuccessful in taking adequate measures to prevent money laundering. Spelinspektionen began its investigation on November 2, 2021, and it involved Videoslots providing the regulator with a list of customers that were selected based on their deposit activity in 2020 and 2021. The watchdog then picked 10 random players from the list.
After examining the data, Spelinspektionen determined that Viodeoslots was in breach of Sweden's anti-money laundering (AML) rules and had failed to conduct proper research into the origin of its users' funds. Videoslots will not be stripped of its Swedish license, but Spelinspektionen issued a warning and urged the operator to improve the methods utilized for performing Know your Customer (KYC) checks.
Videoslots' Response
In its response to Spelinspektionen's ruling, Videoslots claimed that its AML measures and actions were in compliance with Sweden's regulations. It was also noted that deposits alone were not a sufficient metric for tracking a client's ability to afford their gambling expenses, and that this type of activity was not effective in determining whether additional measures to prevent a client from engaging in suspected money laundering are necessary. The operator insisted that it focused on customers' turnover ratio, i.e., the ratio between their deposits and their bets.
Videoslots said that the frequency of withdrawals and a player's individual luck can also aid their ability to spend on gambling without this being affected by their income. Videoslots also put a focus on the payment methods utilized by Swedish gamblers, namely their usage of banking services like Trustly, and pointed out that it is through banking that deposits can be utilized for money laundering purposes. Another one of Videoslots' core arguments had to do with the company's view that AML rules were mainly in place for operators to report suspicious activity to Sweden's financial authorities.
Spelinspektionen Does not Intend to Reverse the Ruling
Ultimately, the Swedish Gambling Authority does not agree with Videoslots' claims, stating that the goal of Sweden's Money Laundering Act is the prevention of money laundering. The authority once again asserted its view that Videoslots had failed to take sufficient measures in addressing suspicious player account activity.
According to Spelinspektionen, Videoslots was late in taking measures against the accounts and did not definitively determine the origin of the customers' funds. In addition, the regulator maintained that winnings could not and should not warrant halting further investigation into the sources of player deposits, and that the company should have terminated its business relationship with the customers. Another breach had to do with Videoslots' lack of sufficient income information of several customers, as such data needs to be preserved and handed to the Spelinspektionen when demanded.