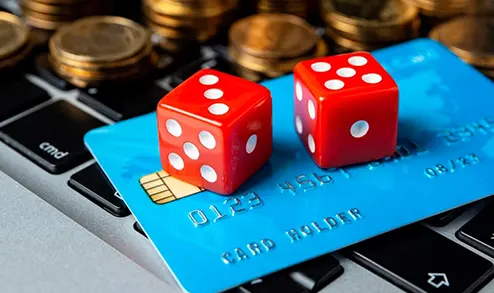 Camilla Rosenberg, Director General of Spelinspektionen, the Swedish Gambling Authority, has issued a statement regarding the Ministry of Finance's recent report on "Enhanced consumer protection against risky lending and over-indebtedness". The government consultation, published in July 2023, offered the implementation of a credit card ban on all gambling-related transactions in the Scandinavian country. The 650-page report focused on examining the Swedish market for consumer credit and proposing measures to counteract gambling with funds that players cannot repay.
According to Rosenburg, whose appointment was extended for three years, earlier this spring, such a ban should not be introduced, at least yet, as, there existed practical constraints. This view, however, did not overturn Spelinspektionen's belief that a ban on gambling transactions via credit cards should be among the long-term goals for the industry.
In her statement, she underlined that
"the authority doubts the investigation's conclusion that the reasons against introducing such a ban are stronger than the reasons for a ban"
. The Swedish Gambling Authority further recommended observations on other markets that have already implemented credit card bans on gambling transactions, such as the UK.
The UK introduced the credit card ban in April 2020, and ever since there have been no objections against this measure. About a year and a half after the introduction of the measure, the UK Gambling Commission reported consumers did not oppose the ban which helped them stay within reasonable limits. Sweden's gambling authority further recommended that the government should keep an eye on the effectiveness of credit card bans in other European countries.
Spelinspektionen supports the introduction of Skri Register
According to Swedish legislation, authorized gambling operators are not allowed to promote credits to their customers as a means to keep on playing. The Spelinspektionen has expressed its agreement that this ban should be communicated more unequivocally. The authority recommended that the public's awareness that gambling with borrowed funds was wrong and unwelcome should be further raised.
According to a recent survey, more than half of all licensed operators in Sweden offer credit cards as an option to load funds into one's gambling account. This is possible through third-party payment service providers. In doing so, they do not adhere to the established standards and circumvent the regulations.
Rosenberg further expressed her support for the introduction of robust credit checks that would play an instrumental role in minimizing the risks associated with over-indebtedness. The credit and debt register is known as the Skri Register. The head of the Swedish Gambling Authority further emphasized the importance of outlining specific requirements for the operation of credit information companies. The Spelinspektionen concluded by stating that other than the credit card ban and credit checks, it had "no views on the proposals in the report".