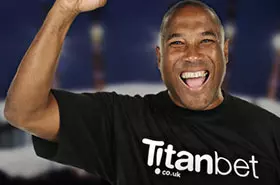 Titanbet is the premier website for sports betting. It was established in 2009, but it has quickly developed as one of the best online destinations. The online bookmaker covers all sports such as football, tennis, basketball, volleyball, boxing, MMA, horse racing and many others. You can enjoy a great selection of global and domestic sports events. In order to inject extra thrill into your betting experience, Titanbet offers you hundreds of betting types. You can also enjoy live betting. In addition to that, the website gives you the opportunity to benefit from the exclusive and most competitive tips, which will help you place better bets.
Sports Welcome Bonus at Titanbet
If you are looking for a great welcome bonus, you are at the right place. New punters can enjoy an amazing welcome bonus at Titanbet. All you have to do is to sign up and start betting. You need to place 5 bets of £5 and you will receive £25 as a bonus in free bets.
After creating an account at Titanbet, you need to place five qualifying bets of £5. This will activate your free bets. The bonus will be transferred automatically to your account after the qualifying bets have been resulted in a win or loss. As soon as your bonus is activated, you will be able to place whatever bets you want on every sport, except for Horse Racing.
A qualifying bet is a bet of a £5 minimum at odds of 2.00 or more. You can place bets at any global and international sports events available at the online bookmaker. But you have to settle it within 7 days of your registration, otherwise the welcome bonus will not be available. It is important not to forget that if you place two or more bets on the same event, then only one of them will be counted as a qualifying bet.
When a bet is resulted into a win or a loss it means that it is a settled bet. But if a bet is declared, it does not count as such a bet.
You can use your bonus whatever you like and you do not have to use the free bets at once. Punters are able to split them into a couple of smaller bets or may use them as a part in order to contribute a bigger bet. You have the opportunity to bet at any sport, but Horse Racing.
In order to place bets with your bonus, you need to choose your bet, then enter the amount of the wager and select the free bet token.
Related Bonuses
Titanbet £25 Free Bet Bonus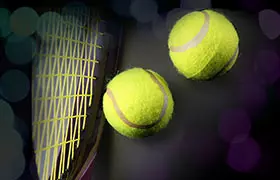 Titanbet is one of the leading online bookmakers. It was established in 2009, but shortly after that the company has pro...
Read more