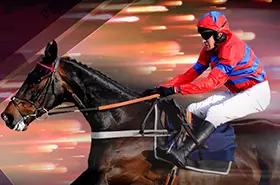 Titanbet is one of the largest online bookmakers. The website offers the greatest selection of international and domestic sports events. The company covers a wide range of sports such as football, tennis, volleyball, basketball, golf, horse racing, motor racing and many others. You have the exceptional opportunity to place different kinds of bets, which you will find nowhere else. In order to place better bets, you can take advantage of the most competitive and the earliest odds.
The professionals behind the scenes are dedicated and committed to provide you with the best service possible. This is why you will gain extraordinary betting experience at Titanbet.
Winning Boost on Racing Multiple Bets
Titanbet is determined to make its customers happy. The company is determined in continuing the fun at the online bookmaker, so this is why there are so may tempting bonuses and promotions available. One of the amazing promotions, you can take advantage of is Winning Boost on Racing Multiple Bets offer. You need to place a multi bet with 3 or more selections on a horse racing. As soon as your bet has been settled, you will receive a 10% bonus which will boost your achievements up to £20.
In order to benefit from the hot promotion, you need to place at least three selections on some of the same day horse racing events. The minimum of the stake is £1. If your bet has resulted in a win, you will be awarded with free bets tokens. The value of the Free Bet is 10% (up to £20) of the winnings which you will achieve.
If you place bets using free bets or bonus funds, they will be excluded from the promotion. Only cash bets are qualified. The free bets that you will receive can be used on whatever sport events you choose to maximum odds of 8.0.
You cannot use this promotional offering in conjunction with any other promotions available at Titanbet.
The online bookmaker has the right to demand any additional personal documentation. For example, the company may require a digital photo of you holding your ID right next to your face, so that the details of your ID card are visible. Titanbet may need this information to determine the customers' eligibility for the promotion. If you do not meet the requirement, you will not be able to participate in Winning Boost on Racing Multiple Bets.
Related Bonuses
Titanbet £25 Free Bet Sign Up Bonus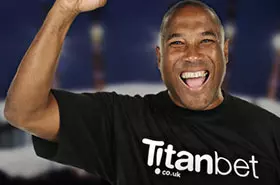 Titanbet is the premier website for sports betting. It was established in 2009, but it has quickly developed as one of t...
Read more