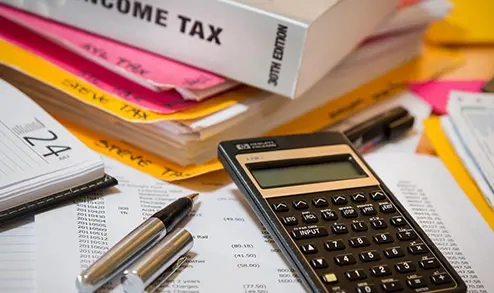 An emergency ordinance announced earlier this week is set to introduce increased taxes and tighter restrictions that will affect gambling companies that target Romanian gamblers. The new legislation dictates that licensed operators will need to establish permanent domiciles within Romania in order to operate legally in the country.
The ordinance aims to address the issue of how tax funds that could go toward Romania's national budget are currently not funneled to Romania due to the fact that the vast majority of gambling companies in the Romanian gambling market are headquartered in Malta. This was highlighted by Romanian Prime Minister Marcel Ciolacu. According to Ciolacu, bookmakers "make billions" in the country, yet the money does not go toward Romania but is instead paid to foreign countries, some of which are not members of the European Union.
Romania's government aims to crack down on sports betting operations in particular, seeing as there is only a single prominent bookmaker that is headquartered in Romania currently. The rest do not have any offices within the country, as emphasized by representatives of Romania's gaming regulatory entity, the National Gambling Office (ONJN).
Other consequences of the legislation have to do with how operators will be allowed to advertise. Namely, ads placed outdoors will need to be sized 35 square meters or smaller, and advertisements that showcase large prizes, such as jackpots, will be forbidden outside gambling halls. An additional restriction has to do with alcohol, as selling alcohol within gambling venues will be strictly prohibited under the new legislation.
Licensing Fees Will See a Significant Increase
Currently, gambling companies that wish to target a Romanian audience need to be granted a license by the ONJN. Fees are a major aspect of what it means to operate within Romania legally when it comes to gambling, and the new emergency ordinance will lead to fees that are far larger than what operators have needed to pay thus far.
The annual fees licensees will need to pay, in particular, will be increased significantly, with license costs for fixed odds bets reaching €200,000 per year compared to the previous €25,000. Casino-style gambling games and slot machine games will each require gambling operators to pay €150,000 annually. Companies will also be charged €200,000 per year for lotto games as opposed to the €115,000 that needs to be paid presently.
Mutual betting will jump from €45,000 to €65,000, while counter bets will see one of the most significant license fee increases yet: €150,000, in contrast to the current €25,000. The licensing fees of other gambling-related operations will also be increased, with costs tied to poker games (€25,000), gaming hall bingo games (€15,000), and bingo games aired on television (€150,000) being significantly larger than what operators are currently required to pay. Additionally, gambling operators with a first-class license will be required to set aside €500,000 per year for Romania's responsible gambling fund, as opposed to the previous requirement of €5,000.