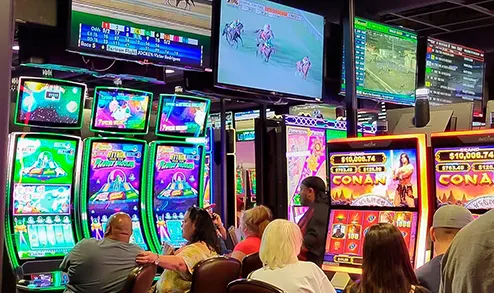 Brian Rockey, Director at the Nebraska Lottery and Charitable Gaming Division, recently observed the casinos' impact on the volume of lottery sales and other gambling products in the state.
With the legalization of casino gambling at licensed establishments in Nebraska, Rockey said he was warned to expect a 10% decline in lottery wagering. However, thus far, these apprehensions were unwarranted, according to him.
Established in 1992, the Nebraska Lottery includes several gaming products. Nebraskan lottery players can participate in multi-state lotteries such as Powerball, Mega Millions, and 2 by 2, while there are also in-state games such as Pick 5, Pick 3, and MyDay.
As far as Powerball and Mega Millions ticket sales are concerned, they continue to exhibit an upward trend. Rockey ascribed this to the ongoing changes that had propelled them to record highs. Engagement with other lottery products such as Pick 5 has remained unfluctuating.
Charitable gaming, including keno, pickle cards, bingo, and lottery, on the other hand, showed a pronounced drop in the wagering volume.
The Nebraska Department of Revenue, Lottery and Charitable Gaming Division Releases its Q2 2023 Report
On August 14, 2023, the Nebraska Department of Revenue, Lottery and Charitable Gaming Division released its report on charitable gaming activities for the period starting April and ending June 2023. According to it, the total wagering volume of the said gaming products amounted to $92 million, a 10.6% drop compared with the previous quarter starting January and ending March ($102.9 million).
The April through June 2023 quarter indicated total sales amounting to $85.9 million in Keno products, $3.5 million in Pickle Cards products, $1.2 million in Bingo products, and $1.4 million in lottery products.
The January through March 2023 figures were $94.9 million for Keno, $4.1 million for Pickle Cards, $1.1 million for Bingo, and $2.8 million for lottery products.
Comparing the figures from both quarters, Rockey further commented the drop was not unusual because people tend to spend less time indoors in the summer. The Director of the Nebraska Lottery concluded that, at present, he was doubtful about the casino's impact on charitable gaming in the state.
However, one of the most popular charitable gaming products, keno, has exhibited a more pronounced decrease following the WarHorse Casino opening in Lincoln.
In compliance with Nebraska state laws, cities and counties are entitled to a 12.5% share of the casino gambling tax revenue. So far, Lincoln has received approximately $1.2 million a year. The city allocated $700,000 of its tax gambling revenue to develop and refurbish low-cost housing. The remaining $500,000 was distributed to aid outdoor areas, libraries, and human services when required.