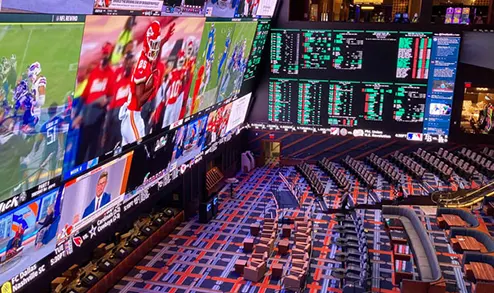 As part of a newly adopted amendment to the legislation that oversees interactive fantasy sports (ISF) in New York, the New York State Gaming Commission (NYSGC) prohibited paid fantasy contests that resemble prop-style bets. The new regulations were approved by the NYSGC on October 3.
Prop-style fantasy sports games came under scrutiny by the New York watchdog due to the fact that, as opposed to classic ISF events played against other players, the games in question involve players wagering against the house. According to the commissioners, this classifies the events as sports bets, which is the reason behind their prohibition.
DFS Operators Were Against the Proposed Regulations
The move was and continues to be seen as controversial by operators who offer these types of events to their customers. The Coalition for Fantasy Sports (CFS) had urged the watchdog to reconsider this decision prior to the legislation vote on Tuesday, citing how the over-under selections were based on skill and were, thus, not the same as sports betting. Over 4,000 form letters by PrizePicks clients in defense of prop-style daily fantasy sports (DFS) events had also been sent to the commission.
In spite of these protests, however, New York's gaming regulators ultimately decided that the events in question would be prohibited under the new rules and that they would not fall under the DFS events approved by New York legislation.
According to the CFS, these regulations are anti-competitive and will further ensure that gambling companies DraftKings and FanDuel will remain the dominant operators for fantasy sports. In August, Underdog Fantasy's founder and Co-CEO Jeremy Levine argued that FanDuel and DraftKings were the ones pushing for such changes in the US order to "eliminate fantasy sports innovation" and get rid of the competition.
Executive Director of the NYSGC Robert Williams did clarify, however, that the commissioners intended to review any additional comments that have been and continue to be submitted after the September public comment period. He also stated that further changes might be made if any comments are deemed "appropriate."
Prop-Style Fantasy Events Have Been Targeted in Numerous States
New York is not the only state to crack down on player-versus-house fantasy sports events in 2023. This summer, both PrizePicks and Underdog were sent cease-and-desist letters by the Wyoming Gaming Commission. The letters in question concerned the illegal offering of sports bets. The said sports bets were, indeed, the prop-style events both companies offered to their clients. PrizePicks and Underdog attempted to argue that the contests were based on skill as opposed to chance, but to no avail.
Issues for this flavor of ISF events also arose in Ohio, as fantasy sports events considered to be sports betting offers in disguise were banned earlier this year. In addition, regulators in Maryland classified pick'em style events as activities that fall under the legal definition of sports betting and have expressed their intention to ban such offers. Another state that is planning to take a closer look at what differentiates fantasy sports and sports betting is Massachusetts.