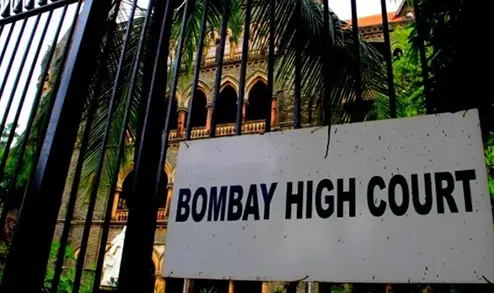 Rajendra Patil, a social activist from Ulwe in Navi, Mumbai, filed a Public Interest Litigation (PIL) through advocate Vinod Sangvikar before the Bombay High Court. What he required was a rigorous imposition of penalties on those who were in contravention of the anti-gambling legislation in India.
According to the Maharashtra Prevention of Gambling Act, of 1887, all forms of gambling are strictly prohibited. Persons in violation of the act can be subjected to different fines and imprisonment depending on the number of times they were caught in violation of the law.
The social activist approached the High Court as no remedial action was taken to curb the proliferation of online gambling platforms offering various games of chance. More specifically, Patil stressed the negative effect of advertisements popularizing online gambling games, the likes of Rummy.
The PIL provided a detailed explanation of the game. It was described as the digital counterpart of the traditional card game of Rummy, which requires participants to place real money wagers, ultimately seeking financial gain. The PIL further stated the above-mentioned legislation banned all forms of gambling, with online Rummy falling within this scope.
Under Section 12A of the Maharashtra Prevention of Gambling Act, of 1887, the state police authority is empowered to arrest individuals engaged in the printing, publishing, or broadcasting of gambling-related information and advertisements.
The petitioner also drew attention to the fact that online gambling platforms were harnessing the popularity of the online game, trying to take advantage of it as much as possible. The advertisement messages represented gambling as an easy means to financial prosperity.
The PIL Further States the Main Reasons for Concern
The petitioner highlighted that the said advertisement campaigns would impact negatively the most vulnerable segments of society and cause an upswing in problem gambling and gambling addiction.
He further stated that the growing popularity of Rummy and interactive gambling platforms as a whole would bring about an alarming spike in problem gambling and financial distress across the population. Therefore, restrictions on online gambling advertisements were instrumental in taking control of the situation.
Yet another aspect of the PIL concerned athletes and celebrities who appeared in gambling-related advertisements. The prohibition of this practice would protect vulnerable individuals from influence related to gambling activity. In conclusion, the social activist enumerated several other states that had already enacted prohibitions on advertisements of online Rummy, defining the game as a form of gambling.
Earlier this year, in April, a PIL was filed against athletes and movie celebrities in Bihar who appeared in gambling ads. According to the petitioner, they were misleading young individuals and enticing them into gambling. He further mentioned the social and financial consequences of gambling, which are also the main scope of concern of Rajendra Patil's PIL.