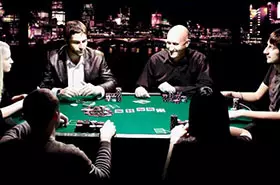 Bet365 is highly-praised by both casino enthusiasts and sports fans as it offers plenty of benefits to those, who decide to register with an account. The operator is based in the UK, but is licensed in Gibraltar by the local Gambling Commission. It offers an extensive range of gaming products, available in both desktop and mobile formats. Bet365 has a virtual casino with hundreds of games, a Live Dealer feature and an unparalleled sportsbook. The visuals and sounds of all games are superb, which is not surprising as the gaming operator is powered by some of the best software developers, including Microgaming and Playtech.
The website is home to one of the most popular web-based poker rooms in the world. Millions of poker fans gather there to play on the cash tables or join one of the many poker tournaments that are held. Some of the most popular poker variations, available at Bet365 Poker, include Texas Hold'em, Omaha and 7 Card Stud poker. The poker room has its own reward system; fans of this game of skill are additionally granted some handsome bonuses.
Poker VIP Scheme
Each player who registers with a poker account, can become a member of the poker VIP scheme. The scheme is based around the so-called Merit Points, which are collected each time players pay their entry fee in a Scheduled or Sit & Go tournament or play with real money at one of the Cash Tables. The Merit Points can then be exchanged for special rewards.
Every time you pay an entry fee of £1 or contribute the same amount to a Cash table, you are granted 15 Merit Points. A maximum of £2,50 in rake on Cash tables will earn each player 37,5 points per hand. And the great part is there is no limit to the number of points you can collect in the tournaments. Players are required to collect a specific number of Merit Points to qualify for different VIP levels.
Let's go back to the VIP tiers in the Poker Room. There are four levels – Bronze, Silver, Gold, and Platinum, which naturally is the highest one. For the Bronze level, players must collect only 1,000 points as compared to 25,000 for the Platinum tier. But obtaining Platinum status is definitely worth it, as such players qualify for the special Loyalty rewards. The points can also be exchanged for cash, bonus or tournament token rewards – the choice is yours to make. But keep in mind to claim cash rewards, players must have maintained their respective VIP level for at least three months. A Bronze-tier player can exchange 7,500 points for £75 in cash, while Platinum members can convert 375,000 points for £3,750.
The second type of rewards players can claim with their Merit Points, are the Bonus rewards. Those are released into your account when you collect more points. Bronze players can receive a bonus of £150 in exchange for 7,500 points. The highest level – the Platinum one – allows you to claim a £4,000 bonus for 200,000 points. If not claimed in 30 days, the Bonus Rewards expire.
Consistent members are rewarded with special loyalty prizes. However, only members who have reached the Platinum tier are entitled to those. What's more, if you maintain your Platinum status for half a year, you will be granted £500 in cash, in addition to your other rewards. The £500 must be claimed on the fifth day of the respective month.
As was mentioned previously, poker fans are also provided with free tokens to use as a means of entry in tournaments. The number of points required, differs from one level to the next, but don't forget you must have maintained your position at the respective level for at least three months. Here's how it goes: Bronze players can exchange 6,250 points for a £50 token, while Gold-tier members must part with a minimum of 25,000 points to receive a £200 token.
It's important to note, players who don't pay rakes or tournament fees for a period of 13 months, will have all of their Merit Points removed. Points which are not used for a year will also expire and it matters not whether you're still active.
Related Bonuses
Bovada.lv $1000 Bad Beat Bonus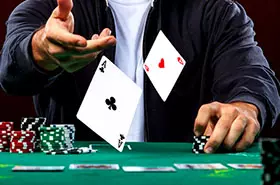 Bovada is an online provider of gambling services, focused on meeting the high demands of US-based players. Players from...
Read more