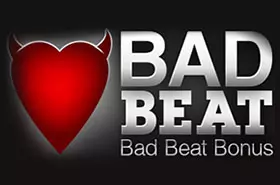 Titanbet Poker is one of the most preferred websites among UK players. It was established in 2009, but for no time the online platform has become the favourite destination for playing poker. Gamblers can experience a real poker action at the Titanbet's tables. You have the amazing opportunity to play a great variety of cash games and tournaments.
You do not have to worry, because the website is absolutely legalized. It is a licensed and regulated member of the English poker room on iPoker Network, which is a guarantee that you will be provided with safe and fair gaming without any risk.
Bad Beat Bonus
Titanbet Poker's main priority is to satisfy its customers. The experts behind the scene are dedicated to make your stay as exciting as possible. Along with the thrilling varieties of poker games, you can take advantage of unlimited bonuses and promotions.
The website offers you to benefit from the Bad Beat bonus. Titanbet Poker knows a good player when it sees one. Therefore, when you have a hand of four Kings or better at the ring tables of Texas Hold'em real money game, but you lose at showdown, the online poker platform will reward you with a Bad Beat bonus of £250. Both your hand and the one that is winning must contain 2 pocket cards.
In order to receive your bonus, you have to contact the Support team. The bonus will be awarded to those who email Titanbet Poker Support at support.poker@titanbet.co.uk. You must reach them within 48 hours after losing a ring game of real money Texas Hold'em with hand of KKKK or better.
The cash bonus is for poker games only. In order to withdraw the bonus money, you must earn Titanbet Poker Points in conformity with the current promotion terms.
Titanbet Poker is entitled to review transaction records and logs for any reason at any time. If the online platform considers that a player may be abusive, it can revoke them from the promotion.
The web-based poker platform has the right to require any additional documentation in order to determine whether you are eligible for the promotion. If you do not meet the requirement, you will not be allowed to participate in the Bad Beat bonus.
Titanbet Poker can change the terms and conditions of the promotional offering at any reason at any time. It is the gambler's responsibility to check for updates and changes. In a situation of disagreement, the decisions made by the website are final.
UK players, who are over 18 years old, can participate in the Bad Beat Bonus.
Related Bonuses
Ladbrokes £21 Weekly Booster Bonus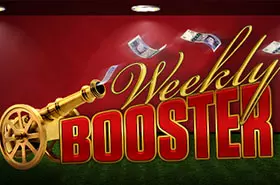 Ladbrokes is one of the largest betting companies in the world. The brand name itself has become synonymous with fairnes...
Read more