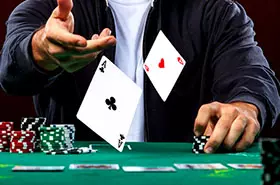 Bovada is an online provider of gambling services, focused on meeting the high demands of US-based players. Players from across the US can join in Bovada, although a few exceptions apply. There are some states where Bovada is no longer available, but players should not consider themselves unlucky as BetOnline is at their disposal in all states and it offers the same excitement and profitability. As for Bovada itself, it features a wide range of sports markets, casino games and mobile gambling options. Every new player is granted a solid welcome bonus and the regular players are entitled to get even greater awards. If you are new to Bovada's poker platform, here are two of the bonuses that guarantee you will not leave the game empty pocketed.
Royal Flush Bonus Requirements
If you get a Royal Flush, you automatically qualify for the pot and an additional bonus. In other words, Bovada puts you in a win-win situation and provides you with 50 times the game's big blind, but the bonus cannot exceed $200.
In order to get the bonus, you have to play Texas Hold'em cash game. Taking part in tournaments does not count towards the promotion. In addition, you have to meet the following additional requirements.
In order to get the bonus both of your pocket cards should be used and in addition, there should be at least 3 players dealt into the hand. You do not have to meet any rollover requirements. You get the bonus immediately after you meet the above requirements. However, it is important to note that your hand must win the pot, but you are not obliged to turn up your cards.
Bad Beat Bonus
The other bonus you can take advantage of is the so-called Bad Beat bonus. You qualify for a bonus of up to 100 times the big blind up but the amount cannot exceed $1,000. In case you have at least a full house with Aces full of Kings and one of your opponents has four of a kind or better, you lose the hand but qualify for this promotion. You are entitled to receiving the bonus provided that you get a Bad Beat while you are playing a Texas Hold'em cash game. In case you get the bad beat while playing a tournament, you do not qualify for receiving the bonus.
Plus, you are required to use the two pocket cards by the winning and losing hand. Another requirement you have to meet is to make all cards go showdown, no matter if your hand is a winning or a losing one. In case a violation in the terms and conditions is noticed, you will be excluded from the list of players eligible for receiving the bonus even if you meet all the other requirements. Your bonus will be credited to your account within two days after you meet the above stated terms.
Related Bonuses
32Red €2,500 WiseGuys Leaderboards Bonus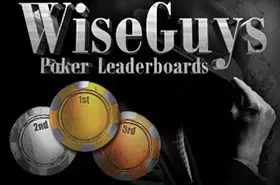 Ever since it first entered the online gaming scene in 2002, 32Red is highly recommended as a reliable, fair and respect...
Read more