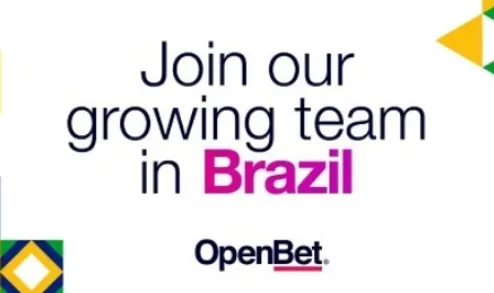 In an announcement made on Monday, the renowned provider of sports betting solutions OpenBet declared its partnership with Play7.Bet, which will allow OpenBet to make its debut in Brazil's anticipated sports betting sector.
OpenBet has over 25 years of experience in the field, and its contribution to the world's sports betting landscape is praised by many, including Play7Bet's CEO Moises Deiab. In a statement commemorating the partnership, Deiab praised OpenBet for the fact that its services are renowned on a global scale, and he continued on to state that this deal is of "critical" value to the sportsbook.
By partnering with OpenBet, Play7.Bet will gain access to the developer's wide variety of services. This includes the Betting Engine and Managed Trading Service capabilities offered by the platform.
Of particular importance is OpenBet's Player Account Management (PAM) technology, which will provide Play7.Bet with top-of-the-line responsible gambling tools as well as technology that revolves around sportsbook promotions. Moreover, the anti-money-laundering (AML) capabilities of OpenBet are powered by innovative fraud detection technology that utilizes artificial intelligence thanks to the company's recent acquisition of Neccton.
CEO of OpenBet Jordan Levin also expressed excitement over the deal and the developer's opportunity to operate in Brazil with Play7.Bet, noting how partnering with local companies has proven to be "a strong foundation for success in new markets."
Brazil On The Road To Fully Regulate Sports Betting After Lower Senate Passed New Gambling Bill Last Week
In 2018, Brazil passed a restrictive sports betting law that only permitted fixed-odds wagering on sports within the territory of the country. Prior to this, the practice of betting on sports events was prohibited, and the country had an all-in-all complicated relationship with gambling.
The country is about to experience a revolution in the realm of sports betting, however. This is thanks to the fact that last week saw the Lower House signing a new sports betting bill. The proposed law seeks to make both sports betting and online gambling fully regulated in Brazil.
According to data from H2 Gambling Capital, an estimated $6.4 in gross gaming revenue (GGR) will be generated by the country's gambling sector per year. Brazil, therefore, has the potential to turn into one of the global gambling landscape's largest markets. What is more, the passing of the law will entail an 18% levy on the gross gaming revenue (GGR) of operators, and these funds will be distributed between the Ministry of Sports, the Ministry of Tourism, Social Security, sports organizations, and more.
Operators such as Play7.Bet will need to adhere to strict rules in order to operate legally in Brazil, i.e., obtain and retain a Brazilian license. The services of companies like OpenBet will play a crucial role in assisting operators when it comes to ensuring the safety of sports bettors.