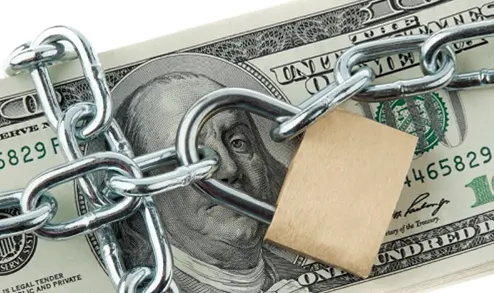 According to the most recent report issued by Indonesia's Financial Services Authority, Otoritas Jasa Keuangan (OJK), 1,700 bank accounts have been frozen on account of presumed engagement with illegal online gambling. OJK has coordinated its activity with the Ministry of Communication and Information Technology, Kominfo in an attempt to enforce stringent anti-gambling measures.
In an online press conference, held on October 9, 2023, Dian Ediana Rae, OJK's Chief Executive of Banking Supervision, commented on the cooperation of both authorities, highlighting the results. He confirmed that nearly 1,700 bank accounts have already been blocked and the number kept growing.
As per Indonesia's laws, the most populous Muslim-majority country, all forms of online and land-based gambling are considered illegal. Gambling is punishable with financial penalties and imprisonment.
Following the most recent attempt by authorities to curb the proliferation of the unlawful activity, a substantial number of bank accounts have shown evidence of involvement with online gambling platforms. Consequently, banks have been tasked to design systems identifying any financial activities between private bank account holders and online gambling providers. Dian Ediana Rae confirmed that banks were increasingly implementing detection systems.
The Financial Services Authority was founded to make sure that all activities within Indinesia's financial sector are carried out in a transparent, systematic and responsible manner. As part of its duties, the entity monitors banks' activity and banks are expected to communicate any findings to the Financial Transaction Reports and Analysis Center (PPATK).
The OJK further demanded a more detailed investigation into the status of the bank accounts associated with online gambling, aiming to confirm the results and continue with its close inspection of other accounts. Dian Ediana Rae commented that the reports to PPATK served also to determine the future approach to such cases.
PPATK's Report Reveals Online Gambling Handle in Indonesia's Illegal Gambling Market Reaches $12 Billion from 2017 to 2022
A report released by Indonesia's Financial Transaction Reports and Analysis Center unveiled that the total volume of online gambling transactions in Indonesia over five years from 2017 to 2022 had reached approximately IDR 190 trillion (US$12 billion). The number of transactions for the stated period amounted to 156.7 million. The report revealed that the people involved in illegal gambling activities belonged to lower-income groups of society including students, farmers, and workers.
As BonusInsider already reported, Budi Arie Setiadi, the Minister of Communication and Information of Indonesia stated that the government would work closely with the police authorities and internet service providers to restrain the detrimental effect of illegal gambling operators' marketing campaigns.
The measures are specifically targeting online gambling service providers, as they facilitate prompt deposits and withdrawals requiring only accounts with operators and banks.