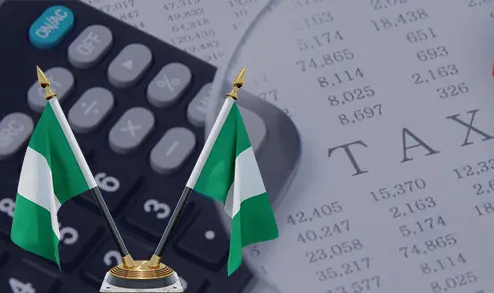 According to data from the National Lottery Trust Fund (NLTF), over 65 million Nigerians spend an average of $15 on sports betting on a daily basis. The data also revealed that 14 million online bets are placed every day. This information was disclosed on Tuesday by Executive Secretary of the NLTF Bello Maigari during the second edition of Nigeria's national gaming conference.
Maigari said that in 2021, the global betting market had an estimated worth of more than $50 billion, and this figure specifically pertained to remote sports betting. He also noted that the global industry has seen substantial growth. Nigeria has followed suit, and Maigari put an emphasis on the significance of the Nigerian betting market, which is currently the biggest in the African continent. According to Maigari, current expectations estimate that 2023 will see the online betting revenue of Nigeria exceeding $256 million, and by the year 2027, an estimated near 10% growth rate will increase this figure to over $366 million.
He continued, making a proposal for Nigeria's Federal Government to implement tax regulations that would allow the country to benefit from the sports betting market's growth. Maigari went on to say that a clear taxation framework that is also fair to gambling companies would be effective in attracting more offshore operators to Nigeria's regulated betting sector. The country would then be able to reap the benefits while making sure that proper measures are in place to ensure the safety of the Nigerian population. Maigari also emphasized that the NLTF has done its due diligence in financially contributing to projects relating to health, education, humanitarian aid, and more.
The Current Sports Betting Landscape in Nigeria
Online betting has been regulated in Nigeria since 2005, when the country's National Lottery Act came into effect. The National Lottery Regulatory Commission (NLRC) is responsible for regulating the Nigerian gambling sector and issuing licenses to eligible gambling companies. Nigeria-based and offshore operators are, therefore, permitted to offer sports betting to Nigerian gamblers so long as they have applied for and acquired a license from the NLRC.
Although there are licensing fees gambling companies need to keep track of, taxation is relatively limited at the time of writing. Gambling companies need to pay a 7% lottery tax based on their net proceeds, and this exempts them from being required to pay taxes pertaining to the Companies Income Tax Act or the Value Added Tax Act.
In addition to the NLRC, individual states in Nigeria can have state-level entities that monitor and regulate sports betting within their respective jurisdictions. In Lagos, gambling is under the control of the Lagos State Lotteries and Gaming Authority (LSLGA), which was established a year prior to the founding of the NLRC. The two regulators have had disagreements in the past, with a recent issue having to do with the LSLGA declaring a number of operators as unlicensed and illegitimate, despite the said gaming companies being licensees of the NLRC.