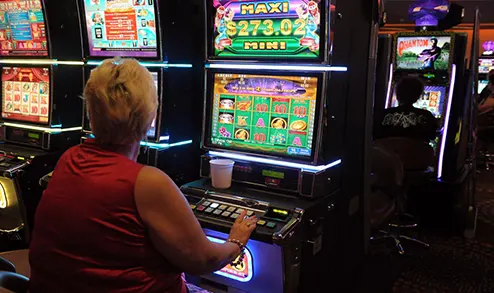 Earlier this week, Senate Bill 120 became law after New Hampshire's Governor Chris Sununu signed the legislation, which aims to protect and maximize charitable gaming revenue. Under the new rules, charitable casinos can offer a maximum bet limit of $50 instead of $10, while buy-on and re-buy limits on tournaments will go from $150 and $250 to $2,500. Table stake limits also climb from $150 to $2,500. The changes will become effective as of July 1.
In New Hampshire, casinos must give 35% of their profits to charitable organizations. In recent years, the state has started loosening its gambling regulations, allowing casinos to extend their working hours and offer more gaming options. Thanks to the new rules, land-based casinos' revenues have increased, benefiting receiving charitable organizations. In the 2022 fiscal year, the charitable gambling venues in the state donated nearly $15 million.
Senate Bill 120 is seemingly tied to Rep. Tim Lang's Senate Bill 104, which sought to regulate online gambling and establish a college education scholarship fund. As reported by BonusInsider, the online gambling legislation initially failed to pass the Senate on an 11-12 vote. But Senate President Jeb Bradley immediately called a recess.
To help the bill earn lawmakers' approval and appease concerns that online gambling would negatively affect charitable casinos' operations, Lang also proposed Senate Bill 120, which convinced some lawmakers to change their minds. As a result, the two bills passed the chamber on third reading by voice vote and were sent to the House for consideration.
Lawmakers Amend Proposed Online Gambling Bill to Appease Cannibalization Concerns
Senate Bill 104 raised concerns that online gambling would negatively affect the revenues of the state's land-based charitable casinos. Lang, however, argued that New Hampshire has already regulated online sports betting, but it has not affected charitable gaming revenue.
To ensure that the online gambling industry would not cannibalize charitable gambling venues' revenues, lawmakers added an amendment to Senate Bill 104, under which online casinos would be allowed to offer only table games, such as blackjack, roulette, craps, and baccarat. Charitable gambling venues, on the other hand, provide Lucky 7 electronic games and slot-like historical horse racing.
The online gambling bill also stipulates that the minimum age at which New Hampshire residents can gamble online is 18. Under the provisions of the legislation, the New Hampshire Lottery Commission will be the authority tasked with overseeing the online gambling market. The operators that will receive a license to operate in New Hampshire will be selected through a competitive bidding process. Moreover, online casinos must inform players about the location of the closest land-based charitable casino.