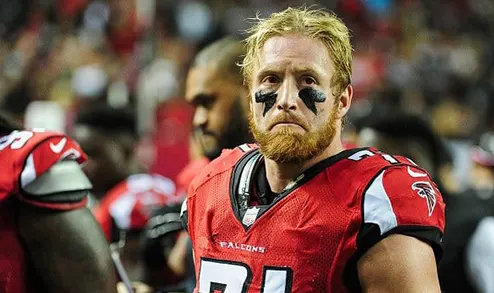 Kroy Biermann, former American football outside linebacker, has been sued over alleged casino debt of $52k, which he did not pay back. He reportedly accrued the gambling credit at the Baha Mar Casino in the Bahamas. According to a new lawsuit filed by Sky Warrior, the company that handles the credit lines at the Baha Mar Casino, Biermann took a $100k line of credit before a trip in November 2021 and never paid it back.
The former football star allegedly promised to repay his debts and assured the company he had the money in his SunTrust bank account. But the lawsuit claims that Biermann drew $52,000 in chip markers before leaving the casino but did not repay even a cent of his credit. Sky Warrior not only wants to get back the money it lent to the sportsman, but also recoup interest and attorney's fees.
The news about Biermann facing a lawsuit over unpaid casino debt came just a few weeks after he accused his wife, Kim Zolciak, of having a gambling problem. After 11 years of marriage, Biermann and Zolciak separately filed for divorce in May 2023. The former NFL player claims that his soon-to-be ex-wife has spent a lot of time on gambling activities.
Owned by Chow Tai Fook Enterprises, Baha Mar opened its doors in April 2017. The 1,000-acre resort features a gaming area, which occupies 100,000 square feet and offers over 1,000 slot machines and 119 gaming tables.
Kroy Biermann Claims His Wife's Gambling Problem Destroyed Their Family
According to Biermann, Kim exhausted the family's savings to fuel her gambling addiction and asked the court to force Kim to submit to a psychological test. The couple purportedly owes the International Revenue Service (IRS) over $1 million. Besides, Bierman has been sued for not paying lease payments on his expensive car.
It also became clear that Zolciak and Biermann are both asking for sole physical custody of their kids. Three years ago, Brielle Biermann, one of the couple's kids, revealed in a tweet that she had to wait several hours in the car while her mother gambled.
In her post, Brielle Biermann explained that she was supposed to go out for dinner with her mother, but after a two-hour drive, they ended up in front of a casino in North Carolina. Kim's daughter claims this happened in 2017 when she was 20. According to Brielle Biermann, her mother gambled until 3 am while she was waiting for her in the car.
The couple participated in a Bravo TV show called "Don't Be Tardy" and revealed spicy details about their relationship. In Season 3, the former NFL player said that when he was in the Bahamas, he won a "quarter of a million dollars" and never came back.