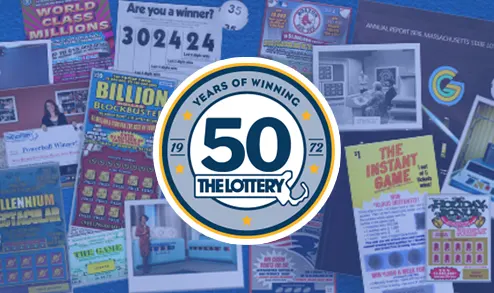 The House and Governor Maura Healey once again expressed their support for the bill seeking to legalize the sales of online lottery tickets, pushing the Senate to approve the legislation. According to Democrats, the state would generate $200 million in revenue if the measure passes, and the funds would be used for early education and child care stabilization grants. Speaking in front of the Joint Committee on Consumer Protection and Professional Licensure last Thursday, Senator John Cronin said that the matter is being discussed actively in his chamber.
Massachusetts Lottery Should Be Allowed to Sell Its Products Online to Compete Sports Betting Apps
Last year, a bill seeking to expand state lottery operations died on the Senate floor, but the House and Governor Maura Healey joined forces to convince the House to approve the bill this session. Last week, the House Ways and Means fiscal year 2024 budget announced that the launch of an online lottery in Massachusetts would generate millions of dollars in revenue.
On Thursday, Mark Bracken, Interim Executive Director of the Massachusetts Lottery, told the Consumer Protection Committee that the state should authorize the Massachusetts Lottery to sell its products online and compete with sports betting apps. He added that while casinos and sportsbooks are for-profit businesses, any profits generated by the Lottery support communities throughout the state.
Chelsea Turner, chief operations officer of the Massachusetts Council on Gaming and Health, said that the number of people calling her office to sign up for the state's self-exclusion program has doubled since the launch of sports betting in March this year. She explained that Massachusetts residents spend $800 per year on lottery tickets and raised concerns that the sales of lottery tickets online may lead to increased preoccupation with gambling.
Online Lottery Operations Not Expected to Affect In-Person Purchases
Bracken said that people would not be allowed to use credit cards to buy lottery tickets online and would be provided with the opportunity to impose limits and self-exclude. He added that self-imposed limits cannot be changed for 30 days. Bracken explained that people would be able to keep track of their gambling history, too.
According to Bracken, the push to legalize the sale of lottery tickets online aims to attract a new generation of players. He explained that if the state allows the Lottery to sell its products online, people will be provided with a more convenient way to purchase lottery tickets, and this will not affect in-person sales. Members of the Massachusetts Package Stores Association and New England Convenience Store and Energy Marketers Association, however, were concerned that the authorization of an online Lottery would lead to a loss of sales.
Representatives from the Massachusetts Municipal Association (MMA) suggested that any revenue generated from online lottery sales should go to cities and towns. Treasurer Deborah Goldberg has been urging lawmakers to allow the Lottery to sell its products online for years.