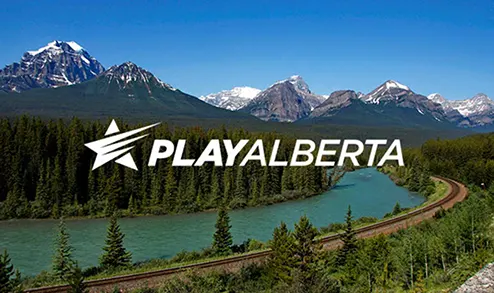 Last Friday, Alberta's top court upheld a lower court decision, according to which Alberta's gambling regulator has the statutory authority to launch a dedicated gambling platform. The decision may finally put an end to the legal battle between Tsuu T'ina Gaming and the regulator.
In 2020, the Alberta Court of Appeal dismissed Tsuu T'ina Gaming's claim that the Alberta Gaming, Liquor, and Cannabis Commission (AGLCC) is not allowed to operate a gambling site, and that is how PlayAlberta was created in 2020.
Tsuu T'ina Gaming Claims That the Regulator Exceeds Its Authority
Under the latest decision taken by Alberta's top court last Friday, the provincial regulator Alberta Gaming, Liquor and Cannabis Commission can operate an online gambling site, which means that PlayAlberta is a legal online gambling platform.
Back in 2020, the gambling watchdog decided to launch its own gambling website. As a result, the Tsuut'ina Nation and Stoney Nakoda First Nation took the gambling regulator to court, claiming that it overstepped its authority by trying to enter Alberta's gambling market. But Justice Robert Armstrong ruled in favor of the provincial regulator.
The tribes did not give up and decided to challenge the regulator once again in the Court of Appeal in April 2021. They said that Justice Armstrong erred in his decision because the regulator does not have the statutory authority to operate an online casino under the Gaming, Liquor and Cannabis Act. A three-member Alberta Court of Appeal panel upheld Justice Armstrong's decision and dismissed the tribes' challenge, giving the AGLCC the nod to operate the gambling site.
Motivation Behind the Court's Ruling
The AGLCC established an advisory committee in 2019, in which representatives from Alberta's gaming market worked with the regulator to ensure that the gambling platform would complement the operations of the existing land-based casinos. The gambling site was estimated to generate $3.74 million for the province in the 2021 fiscal year. But gambling establishments in the province were forced to close during the coronavirus outbreak. And this gave the start of the legal battle between the tribes and the regulator.
Brent Dodginghorse, a councilor for Tsuut'ina Nation and CEO of Tsuut'ina Nation Gaming, said that the province tries to ensure that it is the only provider that can operate during the lockdown. He added that the tribes took the risk of operating brick-and-mortar casinos and agreed to share the revenue with the province, so the government should allocate revenue from online gambling operations to casinos.
In a written ruling, the Court of Appeal explained that the regulator can operate provincial lotteries in the name of the Government of Alberta.