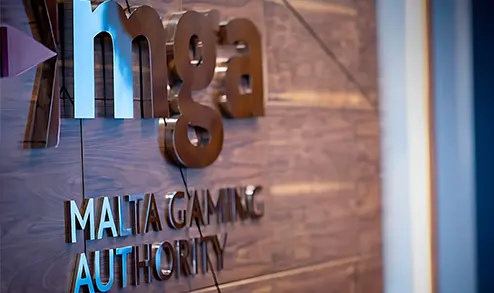 The Malta Gaming Authority (MGA) has defended Bill 55, which has become a point of contention because many EU commissioners believe it violates European law. According to the MGA, Bill 55, also known as Article 56A of Malta's Gaming Act, does not violate European law. The amendment has been designed to protect MGA-licensed gambling operators from foreign liability. The regulation also stipulates that Maltese courts should reject the recognition or enforcement of any sentence or decision made by a foreign court.
This move comes in response to recent statements made by the German gambling regulator asserting that the Maltese law goes against the Brussels Recast Regulation, which governs the resolution of enforcement of judgments between European Union member states. In response, the MGA drew attention to a section of the Recast Regulation, under which a member state is allowed to reject the recognition of a legal judgment if it goes against the principles of its legal system.
The regulator also noted that the intention behind the controversial regulation was not to introduce exceptions to the law but to create a law that reflects the country's long-standing public policy regarding the gambling industry. The MGA also stated that the scope of the bill is "highly restrictive", and it does not aim to block every legal action against a Malta-licensed gambling company. Instead, its goal is to set specific conditions, under which legal actions could be taken against MGA-licensees.
The Passage of Bill 55 Has Raised Concerns within the European Union
The Maltese gambling regulator explained that the new law protects only gambling firms that comply with the country's Gaming Act. It added that the legislation becomes effective when a lawsuit contradicts or undermines the legality of the Malta gaming framework. The MGA also asserted that its gambling laws are in line with the European free movement of services.
But the bill has stirred up controversy among EU officials, who claim that it violates European law. Last month, the European Commission stated that it would examine the legislation to determine whether it is compatible with EU laws. Meanwhile, EU commissioners asked Maltese authorities to provide more information about the proposed gambling legislation. Depending on the Commission's decision, Malta can escalate the case to the European Court of Justice – the ultimate decision-maker in disputes between European and domestic legislation.
This June, Bill 55 passed the Maltese Parliament. Industry experts believe that by protecting its licensees from international prosecution, the country aims to establish itself as a favorable place for gambling companies to set up their operations. As BonusInsider reported previously, Malta was placed on the International Financial Action Task Force's grey list in 2021, which resulted in the number of new license registrations dropping by 50% in comparison to the previous year.