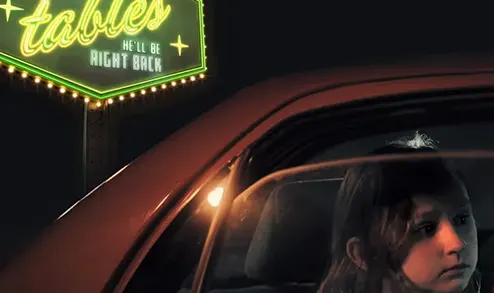 Last week, the Pennsylvania Gaming Control Board (PGCB) reported four incidents of children being left unattended in vehicles outside casinos. Compared to previous data, it seems that the gambling watchdog is making progress in tackling the issue. However, board members announced that leaving children unattended outside casinos continues to be a major concern.
The PGCB recently placed four adults on the Involuntary Exclusion List for leaving children alone in vehicles outside casinos. The four adults are prohibited from entering all land-based casinos within Pennsylvania's borders. The PGCB reported that a man and a woman were placed on the blacklist after leaving a nine-year-old unattended in their vehicle at Wind Creek Bethlehem's parking garage. Surveillance footage revealed that the couple gambled for over 90 minutes while the kid was alone in the car.
Another woman was excluded after leaving a 13-year-old child unattended in a vehicle at the Hollywood Casino York's outdoor parking lot. The female patron gambled for approximately 40 minutes. A male patron who gambled at Rivers Casino Pittsburgh for an hour and 44 minutes was added to the state's Involuntary Exclusion List after leaving a six-year-old in the casino's parking garage.
Pennsylvania's Gambling Watchdog Takes Measures to Prevent Adults from Leaving Children Unattended While Gambling
Last November, the PGCB launched a campaign called "Don't Gamble With Kids" in an effort to minimize the number of unattended children incidents. As part of the campaign, the gambling watchdog regularly issues announcements, reminding people of the potential dangers of leaving children alone. The PGCB encourages other gamblers to keep their eyes peeled about unattended children in parking lots.
Under Pennsylvania's law, endangering the well-being of children is a criminal offense that can lead to hefty fines and penalties. Doug Harbach, spokesperson for the PGCB, explained that the people placed on the Involuntary Exclusion List can appeal the gambling watchdog's decision with a PGCB administration judge. But entering or attempting to enter a gambling venue while on the blacklist can result in a criminal trespassing charge.
The time between the incident happening and the state announcing a ban can range from six months to over a year. This means the incidents reported last week might have taken place even before the "Don't Gamble With Kids" campaign was launched.
But it seems that the PGCB's efforts to clamp down on unattended children incidents yield positive results. From January through July this year, there have been only 126 incidents of adults leaving kids alone in order to gamble, representing a decrease of 36%. The gambling regulator urges gamblers and casino employees to be vigilant and report everything that might violate the state's law. The gambling watchdog has produced multiple social media posts and on-site materials for casinos in a bid to raise awareness regarding the problem.