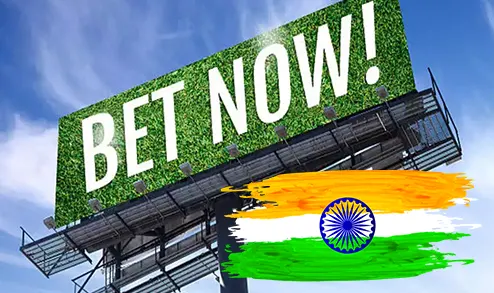 On Thursday, India's Ministry of Information and Broadcasting issued an advisory, reminding media entities that gambling is illegal and promoting such activities is against the law. This happened only several days after mainstream English and Hindi newspapers published advertisements for betting websites. According to an official statement, the advisory has been issued to all media entities, including newspapers, TV channels, and news websites.
Gambling Advertisements are Against India's Laws
Betting and gambling are illegal in most parts of India. Hence, publishing commercials for casinos and sportsbooks violates the Consumer Protection Act of 2019, the Cable TV Network Regulation Act of 1995, the Information Technology Rules of 2021, and other relevant laws.
Only several days after mainstream newspapers had published commercials promoting betting platforms, the Union Ministry of Information and Broadcasting issued a stern advisory to all media entities, warning newspapers, TV channels, and digital news publishers that they must refrain from carrying promotional content for gambling and betting platforms.
The Ministry even cited examples of companies that have been advertised recently by media agencies. Some include 1XBet, Fairplay, Lotus365, Betway Scores, Panther777, and Khiladi.com. It also added that a betting platform was found to encourage individuals to watch a sports league on its website, which is also against the Copyright Act of 1957. The Ministry explained that it is media agencies' duty and moral obligation to abide by the "Norms of Journalistic Conduct" and refrain from publishing gambling advertisements.
Betting Platforms Use News Websites to Promote Their Services
But this is not the first time India's Ministry of Information and Broadcasting has issued such advisories. Last June, the Ministry issued two advisories, urging private television channels and digital news publishers to stop carrying advertisements for online betting sites. The media agencies were also advised to withdraw commercials for news websites owned by betting brands.
The Ministry even cited the names of several big betting platforms, such as Fairplay, PariMatch, Betway, Wolf 777, and 1xBet, explaining that these websites promote sports betting and gambling services using news websites, which are not even permitted to operate in India. It also revealed that the logos of some news websites and betting platforms are identical, which means that they are most likely related to one another.
The advisories produced the desired result, and some companies withdrew their mainstream advertising. But others continue to advertise their services via international T20 cricket tournaments as well as on-ground and jersey commercials.
India has no central statutory agency that regulates the advertising industry. The non-statutory body, the Advertising Standards Council of India (ASCI), has introduced a self-regulatory advertising code, under which the propagation of illegal products and services is banned.