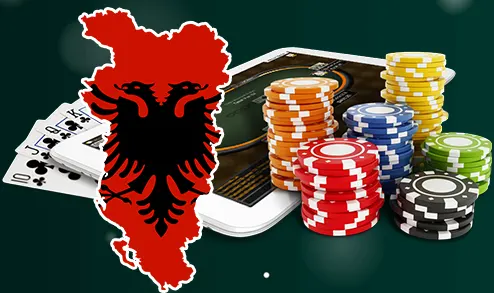 On Wednesday, Albania published its draft law on legalizing online gambling, which was unexpected considering that the country banned nearly all forms of gambling in 2019. Under the provisions of the draft bill, only licensed operators will be allowed to operate in the country.
The bill also mandates that cash deposits will not be made directly with the operator, but through financial agents authorized by the Bank of Albania, such as Western Union and Unionnet, second-level banks, and Albanian Post.
Operators Will Have to Abide By Strict Rules
Under Article 26 of the draft law, organizers of sports betting must pre-register every player participating in online sports betting, and collect and store their identity information for at least three years. Data storage must comply with the relevant personal data protection legislation.
In addition, operators must keep liquid assets equal to €1.5 million in a separate bank account to guarantee winnings from games of chance. This amount must be at least 5% of all deposits made by players during the previous financial year. The Finance Ministry will be the authority that will control access to the account.
Furthermore, the draft law requires a second deposit of €450,000 to be allocated to a separate fund for obligations related to authorities. Businesses interested in receiving a license must be joint-stock companies registered with the National Business Centre and headquartered in Albania. Shareholders must not have a criminal record or be under investigation for criminal offences. The draft bill does not include a limit on the number of licenses that can be issued.
Gambling Taxes Will Benefit Sports, Culture, and Innovation Projects
The draft also includes the creation of a special fund where 15% of corporate income tax paid by operators will be deposited. The fund will support projects in sports, culture, innovation, and innovative technology based on requests for financing presented by state institutions after receiving public opinion.
Besides, land-based casinos will have to deposit 0.4% of annual turnover into the fund, while the National Lottery will be required to pay 5.4% of annual turnover. If the draft bill becomes law, a commission will be established at the Gambling Supervision Agency to award licenses to operators who meet the criteria. The National Agency of Information Society will check if the draft bill complies with identification and registration standards, software and hardware requirements, system certification, invoice, and payment transaction processes.
Albania banned all forms of gambling in 2019 in a bid to combat gambling problems and match-fixing in sports competitions. Players were allowed to gamble at casinos in large hotels. A televised bingo game and the national lottery were also exempt from the ban. Since the ban, authorities have conducted 1,421 checks, which resulted in confiscations, criminal proceedings, administrative measures, and fines imposed on 135 individuals and entities operating illegally in the market.