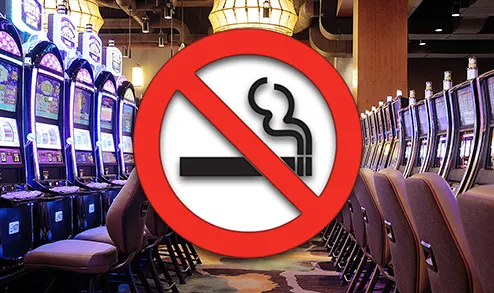 On Tuesday, the Senate passed an amendment bill seeking to prohibit indoor smoking in Kansas casinos. The House of Representatives must approve the legislation before it heads to Gov. Laura Kelly. Health advocates admired the legislative effort, explaining that casino employees will no longer have to suffer the harmful effects of breathing second-hand smoke from cigarettes and cigars. But some people claim that the casino-smoking ban will have a negative revenue impact.
Workers-Led Movement Casino Employees Against Smoking Effects Gains Influence
After the bill was introduced, President and Chief Executive Officer of Americans for Nonsmokers' Rights Cynthia Hallett applauded the legislation and announced that it must go into effect as soon as possible because it will benefit casino workers and visitors.
In her announcement, Ms. Hallett explained that casino employees in many states have been asking lawmakers to ban indoor smoking. She revealed that the Kansas workers were largely inspired by the Casino Employees Against Smoking Effects (CEASE) movement that continues to gain momentum because workers do not want to choose between their health and their job.
Last autumn, CEASE announced that they had expanded outside New Jersey to other gambling markets, including Rhode Island and Pennsylvania. Since then, they have been communicating with casino workers in Kansas, Virginia, Nevada, and Indiana, who want smoking on the casino floor to be banned.
Casinos in Kansas and Other Gambling Markets Exempt from Smoking Bans
Over a decade ago, Kansas introduced a law according to which smoking inside public buildings is prohibited. But casinos in Dodge City, Mulvane, and Kansas City have been exempted from the smoke-free indoor air law after casino executives argued that the ban would significantly affect casinos' revenue performance. Currently, smoking on casino floors in Kansas is legal. However, tobacco consumption is prohibited in any other areas of the casinos, such as restaurants and bars.
Casinos in Iowa, Michigan, New Jersey, and New Mexico are also allowed to permit smoking on their floors. For example, New Jersey banned smoking inside bars, restaurants, and other public places under the Clean Air Act in 2006. According to the law, casinos can permit smoking on 25% of their floors. However, this may change soon as CEASE urged New Jersey legislators to prohibit smoking in casinos by April 15.
In 2008, the Smokefree Air Act came into force in Iowa, banning smoking in most public places. But the act exempted casinos as owners complained the smoking ban would reduce the number of their visitors and their revenue. Most Michigan casinos ban indoor smoking. But in 2022, MGM Grand Detroit and Hollywood Casino at Greektown announced that smoking indoors would be allowed in their properties.