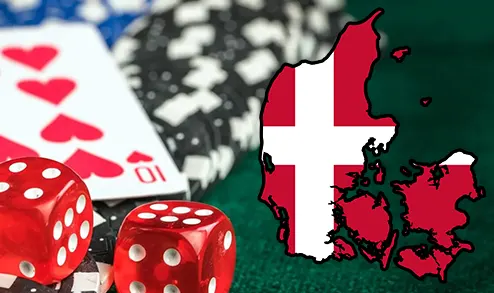 A new executive order issued by Denmark's Ministry of Taxation will require all land-based gambling venues to register their players before being able to gamble. The new rule, which will come into force on October 1, aims to bring land-based casinos in line with know-your-customer and anti-money laundering processes, which are standard for the online gambling sector.
The Objective of the New Rules is to Create a Safer Gambling Environment
Denmark's Ministry of Taxation introduced the new order after the government realized that it should modernize its consumer protection system and introduce new measures to combat crime within the gambling industry.
From October, Danes who want to play in a land-based gambling establishment will no longer be allowed to retain their anonymity as registration with the respective business will be obligatory. This way, authorities will be able to monitor players and prevent money laundering and match-fixing schemes.
The order also requires land-based casinos to have written internal rules and procedures on responsible gambling. Casinos must establish communication with at-risk players, present consumer risk assessments, and record and store information about their behavior. Under the new rules, casino operators are prohibited from sending promotional materials to players who have opted to self-exclude.
Self-excluded casino enthusiasts and individuals below the age of 18 will face other difficulties to place bets. They will have to set loss limits, among all other things. The objective of these measures is to reduce the number of people affected by gambling problems and create a safe gambling environment for everyone.
Denmark Takes Responsible Gambling Seriously
Denmark has been trying to establish laws that would prevent crime and protect players from gambling problems since it liberalized its gambling market in 2012. In 2020, the Danish government introduced mandatory deposit limits. Besides, licensed online casinos were required to provide information regarding organizations that help problem gamblers and feature a link to the country's self-exclusion database ROFUS.
In 2022, the Danish gambling regulator stated that its licensees are not allowed to offer bonuses to inactive players. But these restrictions affected online casino operators. Land-based gambling establishments, on the other hand, could operate without having to comply with too many limitations.
But land-based casino's rising revenue caught the attention of country officials. The country's regulator reported that the gross gaming revenue (GGR) for 2022 reached DKK6.70 billion, which represents a 7.5% increase when compared to the figures from the previous year. Interestingly, the retail sector registered a significant increase in revenue. Profits from land-based casinos and slot operations increased by 59.1% and 47.5%, accordingly.