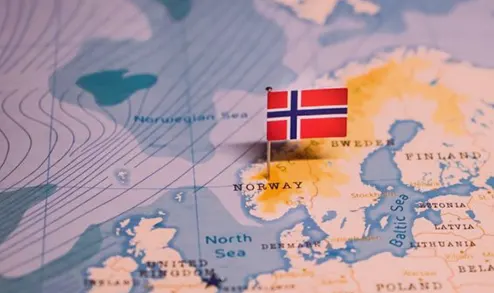 The Norwegian Ministry of Children and Families has proposed a bill seeking to amend the Right of Withdrawal Act, exempting gambling from it. The Ministry's goal is to reshape the law in a way that reflects the modern gambling environment and combat illegal gambling activities. The Norwegian Industry Association for Online Gambling (NBO), however, did not fully embrace the proposal, explaining that stringent regulations fuel the illegal market.
What Does the Right of Withdrawal Act Stipulate?
Norway passed the Right of Withdrawal Act in 2014, which includes an EU consumer rights directive from 2011. The law states that consumers have the right to cancel an online purchase without having to give a reason or justification for their decision within 14 days. Moreover, the law includes provisions regarding the information a business entity must disclose before a contract between the trader and the consumer can be sealed.
But unlike the EU directive, which has a clause exempting games of chance, Norway's Right of Withdrawal Act applies to gambling, too. Country officials decided to include gambling within the scope of the Right of Withdrawal Act in an effort to protect players who participate in online gambling activities. However, such information and withdrawal requirements are almost impossible to implement for gambling activities.
The Ministry of Children and Family Affairs realized this and introduced a draft proposal that would exempt gambling from the Right of Withdrawal Act. The main objective of the legislative effort is to divert Norwegians from illegal gambling sites. The bill was submitted for consultation on September 8, 2022.
The Bill Evokes Mixed Feelings
Opinions about the proposed amendments were mixed. The Norwegian Industry Association for Online Gaming (NBO) admired the Ministry's attempt to amend the Right of Withdrawal Act and make it more relevant to the current gambling scene in Norway. But the association explained that the amendments may not yield the desired result.
According to NBO's statement, Norsk Tipping and Norsk Rikstoto must improve the services they offer and add more interesting games to attract the attention of Norwegian players and combat illegal gambling. Data presented by H2 Gambling Capital unveils that 67% of online gambling in Norway took place at non-regulated casinos and sportsbooks. NBO advised Norwegian authorities to consider the changes in Sweden that were introduced after the country liberalized its gambling market.
Swedish authorities explained that the opening of its market to foreign operators resulted in better consumer protection and more revenues for the country. Currently, online gambling is legal in Norway but is available through sites owned by the two state-backed companies Norsk Tipping and Norsk Rikstoto. A fact that Norwegian legislators must take into account is that the number of people affected by gambling problems in Norway has significantly increased, while the overall problem gambling rate in Sweden has remained relatively stable.