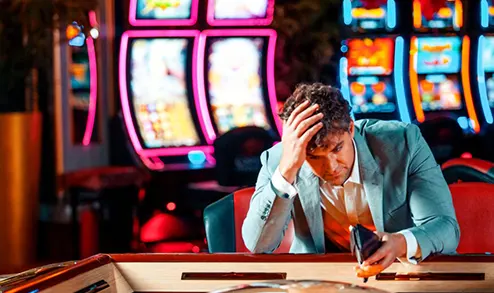 According to a study titled "The Prevalence of Online and Land-Based Gambling in New Jersey," which was backed by New Jersey's Division of Gaming Enforcement (DGE), the state's high-risk problem gambling rate is on a decline and has gone from 6.3% to 5.6%. The results also show that low and moderate-risk gambling has decreased by 2% and now stands at 13%.
The report was conducted by researchers from the Rutgers University School of Social Work, Center for Gambling Studies, and a total of 3,512 individuals from New Jersey were surveyed between December 9, 2020 and April 30, 2021. This is the second such study, with the first one having been conducted in 2017. The questions involved 15 types of gambling activities, including but not limited to slots, lottery, games of skill, live casino games, and sports betting. Of the said activities, participation in lotteries was the most widespread, with 73% of those surveyed reporting that they had purchased lottery tickets.
Attorney General Matthew Platkin stated that the aim of this study was to examine how New Jersey residents partook in gambling, identify the struggles of individuals who are at risk, and formulate programs that could aid those in need.
The Findings
About 61% of the participants answered that they had gambled in the past year, and around one-third of them were individuals with a yearly income of less than $30,000.
Sports betting and online gambling saw an increase, while retail gambling now stands at 49%, which is 27% less than what was recorded in the 2017 report. Additionally, the rates of gamblers who placed bets on online websites and at land-based locations went from 19% to 36%, with respondents citing participation in an average of six gambling activities.
It was found that around 32% of those who partook in mixed gambling were facing gambling problems, and these results were similar to those of the respondents who gambled exclusively online. Overall, the percentage of problem gambling in New Jersey was three times that of the US national average.
The study also highlighted that low-income individuals were overrepresented when it comes to problem gambling, as over 14% of those who reported being high-risk problem gamblers had a household income of less than $15,000.
What Can be Done to Combat Problem Gambling in New Jersey
Despite the promising results of the state-specific decline, the report also found that the rate of problem gambling in New Jersey versus that of the United States average remains concerning, and the state is still facing gambling-related problems overall.
Currently, the DGE and the New Jersey state regulate numerous licensed entities to ensure that all operators follow strict requirements regarding responsible gambling. Lottery-related operations, on the other hand, are regulated by the New Jersey Lottery Commission. Other watchdogs include the Racing Commission, the Casino Control Commission, and the Legalized Games of Chance Control Commission.
The report highlighted how having a variety of regulatory bodies that oversee the operations of gambling activities in New Jersey has led to an exacerbation of the problems tied to how many individuals partake in a variety of gambling activities. Due to this, a recommendation was made for the regulatory entities to develop "uniform regulations," and urged for the design of a single online portal that users could access in order to utilize responsible gambling tools across various gaming activities. Another recommendation pointed to the necessity of more efforts to assist individuals from vulnerable communities. A need for further measures to prevent problem gambling among minors was also noted to be of utmost importance.