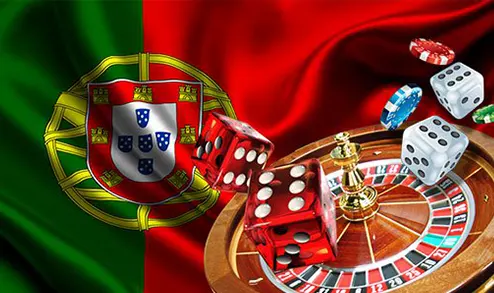 As shown in data provided by Portugal's Gaming Regulation and Inspection Service (SRIJ), a total of €205.9M in online gaming proceeds was generated over 2023's second quarter. According to the watchdog, €122M of the money was generated from games of chance, while €84M came from sports betting.
The announcement marks the continued growth of Portugal's remote gambling sector, as it shows a 41.8% increase compared to the second quarter of 2022 when the revenue had reached €145.2M. The report also highlights how the figure broke last year's record of €195.3M, i.e., the earnings recorded for 2022's Q4.
Portugal has thus far issued a total of 30 online gambling licenses, 17 of which were tied to the operation of games of chance, while the rest enabled companies to offer sports betting to Portuguese bettors legally. The llicenses in question have been granted to a total of 17 entities.
The SRIJ's data also shows that the number of registered users is up by 2.9%, and the total number of accounts at all 17 licensed operators' websites stood at 3.8M for the second quarter. This number is up by 190,200 compared to Q1's figure of 3.7M. The vast majority of online players (95.8%) were Portuguese nationals, while the majority of those left were individuals of Brazilian nationality. The Porto district's residents made up 21.2% of all registered individuals, while the district of Lisbon is home to 20.6% of the country's online gamblers according to the report.
Another player-related data accounted for how many individuals have excluded themselves from partaking in remote gambling. A total of 181,600 Portugal-based gamblers have self-excluded from online wagering, with 18,100 individuals having been put under temporary self-exclusion, while 163,000 were excluded for an indefinite period and their accounts were closed.
Games of Chance Have the Lead
The sports betting earnings of €84m are a bit lower than Q1 of 2023 (€85.7M), which does not come as a surprise as the data shows that Portuguese bettors spent €357.6M on sports betting over Q2 versus the €441.4m wagered in the first quarter. Thus far, neither the first nor second quarter overtook last year's Q4 record of €458.7m wagered on sports events. In contrast, spending on games of chance saw an increase, with the 2023 Q2 numbers reaching an impressive €3.24B, which translated to a revenue of €110.7M.
Portugal is a country known for its passion for football, and this is evident when it comes to online betting as well. The SRIJ's data showed that the majority of bettor funds were spent on football events (68.4%). Tennis is the runner-up, while in third place we have basketball, with the sports making up 20.1% and 7.4% of the total bets made, respectively.
As for iGaming, the data points towards slot machines as being the most popular, given how 82.5% of the second quarter's bets were placed on slots. French roulette falls second with 7.6%, while in third place, we have blackjack, which accounted for 5.4% of player bets.