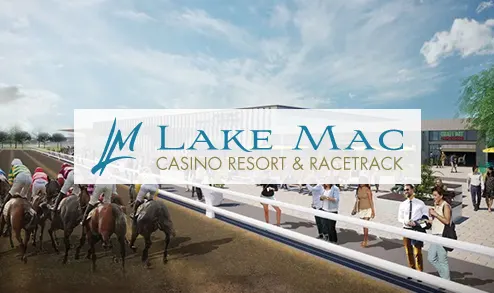 In a press release, Hastings Exposition and Racing announced that they submitted a license application to the Nebraska Racing and Gaming Commission on Tuesday, asking the state regulator to allow the company to move its racing license from Hastings to Ogallala in 2024. The company revealed that it plans to establish a $100-million racetrack and casino (racino), which will be called Lake Mac Casino Resort and Racetrack and will occupy a 174-acre site in Ogallala.
Last November, the Hastings City Council approved a proposal for the establishment of a casino and racetrack in north Hastings on a 6-2 vote. But in January, council members had a sudden change of heart and awarded the conditional license to Prairie Thunder LLC and West Fork, Inc., allowing the company to establish a racing facility on that property.
As a result, Hastings Exposition and Racing, Inc. scrapped its plans for the Hastings casino. Brian Jorde, the company's legal counsel, said that the community made it clear they do not want such a development in their town, and that is why the company shifted its interests to Ogallala. He added that the company was trying to win the support of people for two years until it realized that all efforts were in vain and investing millions in a place where you are not wanted was not a good idea.
Hastings Exposition and Racing Joins Forces with Elite Casino on a Massive Racino Project in Ogallala
Hastings Exposition and Racing will enter into a partnership with Elite Casino for the establishment of a racino in Ogallala. According to the press release submitted to the state regulator on Tuesday, the two companies plan to build a ⅝ mile track with 400 stalls to enhance quarter-horse racing.
The project also includes a 180-room hotel and a casino, which would host 640 slots, 20 gaming tables, and a poker room. A spokesperson for Elite Casinos said the racino would be located south of Interstate 80, near Ogallala. The location is perfect because there are no other racing facilities in the area. Besides, it is close to Lake McConaughey, which is a popular tourist attraction.
Mary Wilson, executive director of the Keith County Area Development, said that the development would also attract the attention of many visitors and provide them with an unforgettable experience. Brian Becker, founder of Hastings Exposition and Racing, said that this partnership would help both companies to grow and expand their operations.
The establishment of a racino in Ogallala is a win-win situation for Becker, whose attempt to get public approval for a racetrack and casino in Hastings failed, and Ogallala, which cannot even consider a casino until the Legislature completes a marketing study.