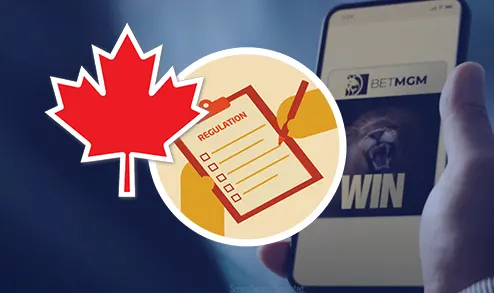 This Tuesday, Senator Marty Deacon introduced a legislative measure as part of a Senate Public Bill that would regulate sports betting commercials, bombarding people every day. The legislation aims to protect at-risk players from developing gambling problems and raise awareness among Canadians. Potential measures include banning or limiting the participation of celebrities and famous athletes in sports betting commercials and restricting the use of non-broadcast channels.
Deacon hopes the legislation would encourage the government to work with the different provinces to regulate sports betting advertising and promote research into the prevention of gambling problems. The bill also provides for the establishment of measures to help people with gambling problems.
The senator urged lawmakers to look at other countries, such as the United Kingdom, Italy, Spain, Poland, Belgium, and the Netherlands, that have effectively regulated sports betting advertising. In her opinion, the government should regulate sports betting advertising before gambling problems arise in the country.
Deacon explained that imposing a complete ban on sports betting advertising would be challenging and added that her legislation aims to address the problems that excessive sports betting advertisements may cause. According to the senator, sports betting advertisements must be carried out in a socially responsible manner and encourage responsible gambling.
Canada on the Verge of Implementing New Online Gambling Advertising Standards
Senator Brent Cotter, a former law professor, shared Deacon's opinion, explaining that the abundance of sports betting commercials shifts the focus from the sporting event. David Hodgins, director of the University of Calgary's clinical psychology program, said that sports betting addiction is just as dangerous as substance addiction.
Bruce Kidd, former Olympian and University of Toronto professor, recently launched a campaign against sports betting advertising. In his opinion, sports betting advertising must be banned due to the potential negative effect such commercials may have on young people and problem gamblers.
In 2021, Canada legalized single-game sports betting. At that time, Deacon and Hodgins encouraged this move and supported the idea of allowing the individual provinces and territories to regulate the industry as they deem it fit. Since then, sports betting has experienced significant growth, which raised concerns over the potential harm of the activity to young people and those struggling with a gambling addiction.
In May this year, the Alcohol and Gaming Commission of Ontario (AGCO) extended the deadline for a consultation regarding proposed changes to the country's gambling advertising standards, giving stakeholders more time to express their opinions. Ontario's gambling regulator suggested prohibiting the use of celebrities and athletes in internet sports betting advertisements.
Earlier this month, the Canadian Mental Health Association's Ontario division also called on the government to introduce stricter rules regarding online gambling advertising. Considering all these actions, we can conclude that it is a matter of time before the country to implements measures to regulate and restrict online gambling commercials.