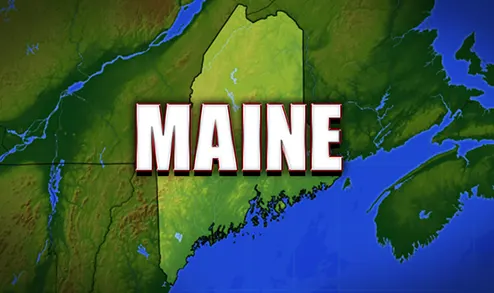 This Wednesday, a bill seeking to allow Maine's four federally recognized tribes to benefit from specific federal laws passed the House on a 100-47 vote. The legislation now heads to the Senate for consideration. Under the proposed bill, the tribes will not be allowed to take advantage of casino-related federal laws, meaning they will have to receive state approval to open a gambling venue. However, Governor Janet Mills has strongly opposed the proposal, explaining that the U.S. Congress only has the power to grant the tribes access to federal laws.
For years, Maine's tribes had to comply with the so-called Maine Indian Claims Settlement Act adopted in 1980, under which they could not benefit from federal laws. At the same time, nearly all federally recognized tribes in the United States are treated as sovereign governments. In an effort to make things fairer for the Wabanaki tribes in Maine and achieve equality between the different tribes, House Speaker Rachel Talbot Ross, D-Portland introduced this bill. If approved, the legislation would grant Maine's tribes partial sovereignty.
Although the tribes will not be able to benefit from casino-related federal laws, they are optimistic that the bill would significantly improve the entire region. Rep. Aaron Dana, the Passamaquoddy tribal representative, said that the current law put the tribe in a bad situation this winter when all pipes of a tribal clinic froze, and they could not even ask the Federal Emergency Management Agency (FEMA) for help.
The Tribal Legislation Faces Stiff Opposition from the State Governor
However, Governor Mills and other state officials claim that the implementation of the legislation may cause constitutional uncertainty, which would unleash a hail of conflicts. Gerald Reid, the governor's chief legal counsel, said Mills is ready to work with the tribes and find a solution to specific issues instead of backing some sweeping reforms that could lead to troubles and lawsuits against the state.
Tribal leaders, however, argued that the enactment of the bill would reduce the number of lawsuits because it would allow the tribes to address concerns regarding healthcare services, childhood, poverty, and economic development.
House Minority Leader Billy Bob Faulkingham, R-Winter Harbor is an avid supporter of the bill. He said that there are no reasons for the state to prevent the tribes from benefiting from federal laws. However, the state governor has expressed her disapproval of the bill, saying that she prefers reforms that would subject the tribes to state laws. But even if Mills refuses to sign the legislation, lawmakers can override the veto by passing the bill again in each chamber by a two-thirds vote.