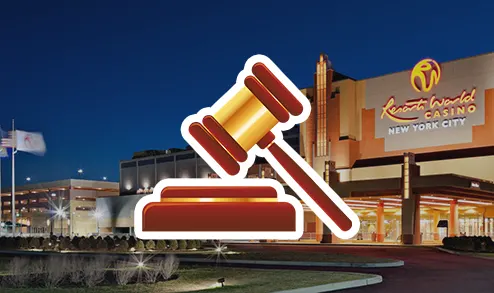 On Monday, a three-judge panel in a US appeal court agreed to revive a nine-year-old class action filed against Resorts World New York City, operated by the Malaysian company Genting. The lawsuit claims the company violated federal and state laws by laying off 177 buffet workers without notice.
Lawyers for Genting said that the eatery was not separate from the casino, meaning it was not an independent employment site. Defendants also added that many of the buffet employees worked in other casino restaurants. Two circuit judges, however, decided that the company might have, indeed, violated Worker Adjustment and Retraining Notification (WARN) Act.
Resorts World New York City Allegedly Had to File Notice Before Laying Off the Buffet Workers
On Monday, two out of three judges in the US 2nd Circuit Court of Appeals voted in favor of renewing the proposed class action suit against Resorts World New York City over the layoffs of 177 employees who worked in the casino's eatery called Aqueduct Buffet. According to court filings, the company terminated the workers' contract without notice in 2014.
As a result, the employees decided to bring the company to court, claiming that it violated the Worker Adjustment and Retraining Notification (WARN) Act, under which companies must file a 60-day notice if it plans to terminate the contracts of more than 33% of its workers. Former buffet workers claim that Resorts World New York City terminated their contracts on the same day the eatery closed. Casino officials told them that the restaurant did not make a profit for a long time, which led to its closure.
The Buffet is an Independent Employment Site
The litigation experienced significant delays for various reasons, including the pandemic. In March 2021, US District Judge Leo Glasser ruled in favor of the company, explaining that the eatery offered the same working conditions as other restaurants owned by Resort World. Glasser noted that the company did not violate the WARN requirement because the eatery was part of the casino, which means that the 177 layoffs represented not even 10% of the company's staff.
But on Monday, Glasser's ruling was reversed after Circuit Judges Denny Chin and Jon Newman voted in favor of reviving the lawsuit. The pair found that the company may have been required to file a WARN notice after consultation with the US Department of Labor.
In a written statement, Chin and Newman explained that the eatery had a separate entrance and the workers had to wear different uniforms than other casino workers. Additionally, it occupied an area not attached to other amenities. Therefore, the buffet must be treated as an employment site independent of the casino.