For players who are ready to enjoy a classy casino experience in the comfort of their own homes, Golden Tiger has prepared a plethora of fun and lucrative games. No matter whether slots are your favourite games or you prefer to embark on classic roulette or blackjack adventures, you can enjoy all of these and many more casino games at Golden Tiger. Thanks to the Welcome Offer, members of the virtual casino will have the chance to start their online gambling with an impressive bankroll. What is more, Golden Tiger makes sure that its patrons are always protected and to prove that, the online casino holds a valid licence issued by the UK Gambling Commission.
Full Bonus Terms and Conditions
In addition to the wonderful Welcome Bonus, Golden Tiger is also offering a great Casino Rewards Program which encourages casino members to continue to play for real money and enjoy great perks. If you join the interactive casino, you will have the chance to earn VIP points and Casino Rewards Status Points as you place real-money bets on the game of Golden Tiger. When you have collected 50 VIP points, you will be awarded 1 Status Point. The more Status Points you have, the higher your VIP level is.
The Loyalty Program of Golden Tiger is available only to players who are at least 18 years of age and do not reside in a country which has active laws that forbid interactive gaming. All of the games at Golden Tiger can earn players loyalty points, with the exception of All Aces Video Poker. When you have collected at least 1000 points, you will be able to redeem them for casino credits at any time you would like.
The points that you will be rewarded may differ on the currency that you are using. For instance, players who choose to bet $10 will earn 1 point for stakes on slots, 0.5 points on roulette and table games and 0.1 points on video poker and blackjack.
The Loyalty Program of Golden Tiger has six levels and each player progresses as he/she plays at the web-based casino. In addition to the beginners level that all players belong to, there are also the Bronze, Silver, Gold, Platinum and Diamond levels. It is possible that players either advance to a higher level or drop to a lower tier.
You will need 1 Status Point to reach the Bronze level and 1 Status Point per calendar month to maintain the status. The Silver tier is for players who have earned 6 Status Points and it requires 4 Status Points per month to keep this level. The Status Points must be 81 to reach the Gold tier and earning 40 Status Points will allow you to stay on this level. The Platinum level requires 201 Status Points and will cost you 100 Status Points per month to maintain it. The highest Diamond level is reached by players with 401 Status Points and it requires 200 Status Points each month to stay on this level.
The higher your status is, the better perks you can enjoy. Among the exclusive benefits that VIP players can relish, you will find more and better promotions, higher deposit and withdrawal limits, birthday gifts, exclusive games and many more.
You will be able to join the Loyalty Program of Golden Tiger as soon as they start placing real-money bets. The more you play, the more points you will earn and this will help you advance in the next levels of this scheme. You can always check your status by accessing your casino profile.
It does not matter if you play at Golden Tiger or one of its sister websites, included in the Casino Rewards Program. Your VIP status will remain the same wherever you play. By connecting your account, you will have the chance to play and earn points and continue with the same status even if you are not logged in Golden Tiger.
Each week there is a newsletter which will notify you how close you are to your target of reaching the next level of the Loyalty Program. Once you have moved up the tiered system, you will be able to stay at the same level for the entire month, as well as the following month. It is important to be noted that players need to maintain their status which is a lot easier once they have acquired the certain number of Status Points.
The more they play, the more VIP points players earn. They can also be won by the promotions that the virtual casino is offering. Casino patrons will be able to use their VIP points as free casino credits which can be used on the games of Golden Tiger or any of the other virtual casinos included in the Casino Rewards Program. The great thing about the VIP points is that they never expire and players can claim them any time they feel like playing for free at one of the websites that offer Casino Rewards. You can even win VIP points while playing with bonus funds which is a wonderful advantage that VIP players can enjoy.
If you are a VIP player, you will also have the chance to win VIP Lucky Jackpot. This prize actually consists of five separate jackpots, each of which belongs to a certain VIP level. The higher your status is, the more jackpots you can win. This means that Diamond players will have the opportunity to win all five prizes of the VIP Lucky Jackpot. Bronze players will be able to win bonus money from one jackpot, those from the Silver tier will have the chance to sweep two jackpots, Gold players will be able to win three jackpots, while Platinum casino members will have even a bigger advantage of hitting the prizes of four jackpots.
Every day of the year, there are five draws which determine the winner of the jackpot for each VIP tier. Those jackpot draws are done three times a day which gives VIP players fifteen chances in total to win jackpot prizes every day.
As soon as you log into your Casino Lobby, you will see the membership numbers of the winners for the current day. You will be able to check your membership number by accessing your Casino Lobby or taking a look at your Casino Rewards Membership Card which is given to players once they reach Silver level.
Winners of the Lucky Jackpot have 8 hours to claim their prizes. This is why it is important to log into your Casino Lobby every day and check the results of the daily draws.
Related Bonuses
BGO Casino The Vault Reward Scheme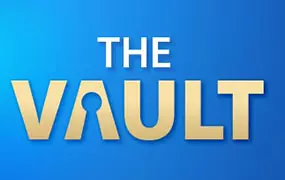 Owned and operated by BGO Entertainment Limited, BGO Casino went online in 2012. It ranks among the interactive casinos ...
Read more