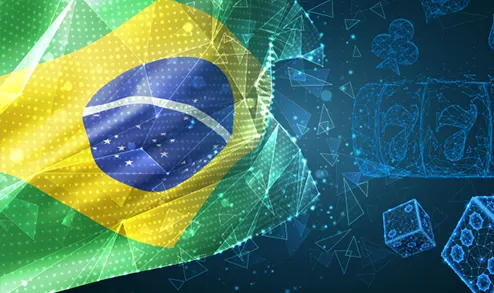 This May, Brazilian sport was rocked by a huge match-fixing scandal. As a result, 16 soccer players, including seven professional footballers, have been accused of accepting large sums to commit fouls and manipulate the outcomes of several games. Two months later, Brazil officially regulated sports betting, passing Provisional Measure 1182. The new decree imposes an 18% tax on operators' revenue. It also provides for the establishment of a new gambling regulator, which will also include salaried federal police officers and financial investigators.
After implementing the provisional decree authorizing online and retail sports betting, Brazil is now moving forward with the creation of a new gambling regulator called the National Secretariat of Prizes and Bets (SNPA). The gambling watchdog will have several responsibilities, including ensuring that operators comply with the established sports betting and gambling standards. Besides, the SNPA must develop a strategy to combat illegal gambling. The gambling regulator must report directly to the Ministry of Finance, currently headed by the primary author of the provisional measure – Fernando Haddad.
The new gambling authority is expected to create new job opportunities as it will employ not only law enforcement personnel. The SNPA will include four separate departments – Accreditation, Supervision, Vigilance, and Sanctions. A statement released by the Ministry of Finance reveals that the regulator will have a total of 54 positions, of which 60% have already been defined. But some people within the Ministry back the idea of approving more positions.
The gambling authority will start operating with a modest budget of BRL4 million ($815k), which will be enough to pay for the equipment it needs and its employees. Police officers, who are currently part of the Federal Police and members of the Council for the Control of Financial Activities (COAF), will also work for the SNPA. The Ministry is yet to determine whether the salaries of the law enforcement agents will come from the SNPA's budget or be covered by the respective department.
Brazil Implements Strict Regulation Following a Huge Match-Fixing Scandal
If the SNPA reveals an illegal betting operation, it will be able to act immediately because it will have the support of law enforcement. Furthermore, COAF agents will have access to financial data, which will help them to prevent money laundering. The gambling watchdog will work with the Brazilian government to eradicate criminal activity within the sports betting market.
The stricter regulations come amid a match-fixing scandal, which reached out to FIFA's officials. This May, Brazil Justice Minister Flavio Dino ordered the federal police to launch a probe into the scheme. State prosecutors charged 16 soccer players, who have been banned and suspended.
According to experts, Brazil will become an appealing market despite the high tax rates and licensing fees. The government expects to receive BRL2 billion ($407 million) in tax revenues from sports betting in 2024. Brazilian bettors will pay taxes if their profits exceed $445 on each bet.