Ted Bingo is another member of the Cassava Enterprises Limited group of websites which are also part of the United Commissions affiliate programme. Those websites are known to be trustworthy and reliable. Ted Bingo offers some great bingo games and instant games and is powered by Dragonfish. It also has a ton of fun promotions you can enjoy. One of them is The Grand 55 promotional offer.
Full Bonus Terms and Conditions
The Grand 55 is a monthly promotion on Ted Bingo's website. It gives players the opportunity of winning an amazing jackpot of £55,000 which is simply an offer you cannot pass. Players must purchase tickets or get vouchers until the end of the month before the promotional event is to take place in order to be able to participate.
An amazing feature of this bonus is that you can actually win tickets for it by playing special games. Once you enter that section, go to 'Win Cards' and you can win up to 5 tickets for this promotional bingo event. The 'Win Cards' games are overall 4 a day for each room. They are played every two hours, from 6 pm until midnight.
You can win 1 card for The Grand 55 by purchasing a ticket in those games for £0.01. For a chance to win 3 cards, buy a ticket for £0.05. And if you want to try for 5 cards, buy tickets for £0.10. The cards won from these games will be credited as bingo vouchers and winners will receive them within 96 hours.
Otherwise, you can purchase cards for The Grand 55 for £5. The maximum number of cards a player can have for this promotion is 96. Remember, you need to activate your cards before the game begins or you will lose your chance to participate.
After you have completed all of these steps and the game has started, you have a real chance to win big. This promotional game has a sliding jackpot of £55,000 which means that if you have a Full House in the first 26 calls, you win the full sum unless someone else also accomplishes this simultaneously. For combinations like Two Lines and One Line, a smaller sum can be won.
However, if you have a Full House on the 27th call, the jackpot drops to £20,000. Then, on the 30th call, it drops to £10,000, on the 37th it drops to £7,000 until it finally reaches £5,000 on the 42nd call. This is the guaranteed jackpot, so if no one gets a Full House before the 42nd call, they can still win until the 75th final call. If there are multiple winners, the prize is split evenly between the winning tickets.
Only players who have not won the main jackpot with a Full House, Two Lines or One Line are eligible for the smaller awards for 1 number to go and 2 numbers to go. They will also be split evenly between all winning parties. Jackpots may also be split per winner and not per winning ticket. These conditions can be found in the game itself.
If you win, your jackpot prize will need to be validated and you will most likely have to undergo an additional identity verification for protection against fraud. UK players receive their winnings right after this procedure. However, players from other countries may have to wait a lot longer. Their jackpot may be paid out in up to 24 monthly installments.
Additionally, as with any other promotional offer, if you take part in The Grand 55, you will not be able to claim any other bonuses. You may only have one ongoing promotional offer at a time. Of course, you can only enter The Grand 55 from one IP address and one account only. If you violate this rule, your accounts will be closed and your funds, both bonus, and real-money, will be lost.
Related Bonuses
888Bingo 100 Free Spins WOW! Bonus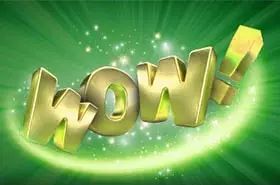 If you are one of the numerous bingo lovers who are struggling to find a gaming website that offers a real wealth of bin...
Read more