When you are not sure where you should play for real money, you can always trust the biggest sports betting and gambling company in the UK and one of the leaders in the entire world. Ladbrokes has plenty to offer to every casino lover and betting enthusiast. What is more, its bingo rooms can reward players with amazing wins and can make their adventures more gripping and rewarding than ever before. Head to the bingo lobby of Ladbrokes and you will find a long list of promotions that will make your virtual gaming more fruitful and fun.
Full Bonus Terms and Conditions
Ladbrokes is truly a fantastic place for bingo lovers. It has several bingo rooms that can suit the preferences of different players and boost their gaming balance during different days of the week. The Bedroom is the one room that can truly provide all players with the same chances of winning. The prize of a single ticket is 10p and Ladbrokes members can purchase up to 12 bingo tickets per game. There is also the chance to win a bonus while playing in the Bedroom which is open between 08:00 am and 02:00 am (UK time).
Thanks to the Fun and Frolic bonus, players can make their bingo adventures more exciting and rewarding. This is possible due to Chat Games hosted at the Bedroom of Ladbrokes every Wednesday between 08:00 pm and 09:00 pm (UK time).
Fun and Frolic is available only to players who are at least 18 years of age and reside in the countries that are accepted to open accounts at Ladbrokes. Each week, on Wednesday, a host is going to have a Chat Game hour between 08:00 pm and 09:00 pm (UK time). If you are among the winners during this promotional hour, you will receive an award of £1 for each game you have won. In addition to that, you will get 6 tickets for free which can be used in a bingo game, hosted in the Bedroom during the upcoming Sunday between 8:06 pm and 8:54 pm (UK time). It is important that you enter the Bedroom 10 minutes before the session begins, otherwise, you will not be able to use the free tickets you have won.
Players receive their bonus funds within a period of 72 hours. If there is no reward in their Bonus Account, Ladbrokes patrons can contact the customer support team of the website and the issue will be resolved in a timely manner. You must play with a valid bingo ticket in the Bedroom on Wednesdays between 08:00 pm and 09:00 pm and you must take part in the Chart Games hosted during this one hour. This is the only way you will be able to receive the Fun and Frolic bonus.
As it was mentioned earlier, players can win 6 free bingo tickets while playing the Chat Games during the promotional hour. These tickets can be used only on bingo games at the Bedroom on the following Sunday in the time period of 8:06 pm and 8:54 pm (UK time). The maximum amount you can win at the Bedroom is £25 or its equivalent in other currencies. This prize pool is comprised of £3.57 for 1L (1 line), £5.36 for 2L (2 lines) and £16.07 for FH (full house). The maximum bonus that you can receive during the promotional Fun and Frolic period is £1. This bonus cannot be cashed out and can be used only for playing purposes. You cannot combine the Fun and Frolic bonus with any other promotional deal that Ladbrokes is offering.
Related Bonuses
Ladbrokes Bingo £12,60 Bonus Back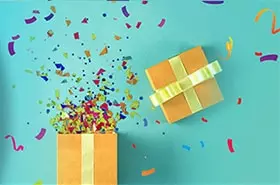 Ladbrokes is the place to be when you are looking for exciting and fruitful casino, sports betting and bingo adventures....
Read more