Ladbrokes is definitely one of the most well-liked gambling destinations for a range of reasons. Some gambling enthusiasts choose to join Ladbrokes due to the fact that there, they can find a wide variety of sports and sporting events. There are also interactive players who are attracted by the abundance of the casino games. There is a third category of gamblers who tend to visit Ladbrokes because of the generous bonuses and promotional incentives the operator offers. Double Points is undoubtedly one of the most alluring such offers that are available exclusively to bingo lovers.
Full Terms and Conditions
Upon visiting the section with the bonuses and promotions, you will notice that at Ladbrokes, gamblers are literally showered with such. Those of you who get a real kick out of playing bingo are also not neglected as they can pick from a variety of options.
Double Points is one of the options that will definitely grab your attention due to the fact that the offer gives you the chance to get Double Loyalty Points while playing bingo. In order to make use of the promotional offer, you should simply type the DOUBLEPOINTS code in the specific bingo lobby on Sundays from 00:00 to 23:59, which will give you the opportunity to enjoy your favorite bingo games to the fullest. The best thing about the promotional offer is that any Loyalty Points you have managed to accumulate when purchasing bingo tickets within the frameworks of this period of time will be doubled. After this, you are enabled to exchange all the Loyalty Points you have managed to accrue into cash, thus further boosting your bankroll. Not to mention the fact that Double Points can also help you to move up your level in the loyalty scheme, which will undoubtedly work to your advantage as thus, you will get some exclusive offers.
Still, prior to claiming the Double Loyalty Points Bonus, you should definitely acquaint yourself with its terms and conditions as to a large extent, this will guarantee that your gaming experience will be a plain sailing. You should keep in mind that the promotional offer is available solely to bingo lovers who are over the age of 18 and who have set up a real-money account at Ladbrokes. Bingo lovers should know that the qualifying period of the particular promotional offer is every Sunday between 12:00 am and 11:59 pm. It is worth mentioning that the specified time is in accordance with the UK time zone.
In order to make use of the promotional offer, bingo lovers should enter the DOUBLEPOINTS code in the bingo lobby. It is worth noting that you should type the above-mentioned code solely in capital letters and without leaving any spaces. Once you have done this, your Loyalty Points will be automatically credited to your account for each of the bingo games you will experience. Still, you will not be awarded any Loyalty Points as long as you have played any bingo games prior to entering the promotional code. What is more, you should also bear in mind that stakes on mini-games, slots, blackjack, and roulette will not bring you any Loyalty Points simply because such games are not included in the promotional offer.
As it was already mentioned, your points will be added to your Loyalty Points Balance automatically after the qualification. Once your points have become available, you can feel free to redeem them for cash. You should also know that there are specific redemption rates that vary across the different bingo rooms. Thus, you can exchange your 150 points you have managed to acquire at the Garden for £0.50. The same goes for the Hall, as there, your 150 points will also be exchanged for £0.50. When it comes to the Cocktail Lounge, the same number of points will be exchanged for £0.75. At the Dining Room, this number of Loyalty Points will be exchanged for £1.25, whereas at the Ballroom, you will get £1.88. The Penthouse remains the most advantageous option due to the fact that there, the same number of points will be exchanged for £2.50.
Bingo fans should keep in mind that they cannot redeem less than 75 points and that their Loyalty Points can only be exchanged for cash in multiples of 75 as, for example, 150, 225,300, 375, and so on. What is even better about this promotional offer is that the Loyalty Points you have managed to earn will help you to upgrade your loyalty level, thus bringing you an even larger number of irresistible promotional offers.
Related Bonuses
Ladbrokes Bingo Fri-YAYs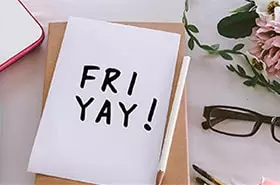 Ladbrokes is a UK-based online gambling platform with a license, issued by the British Gambling Association, where you c...
Read more