BGO Bingo is an established online bingo provider that operates on the software platform of Playtech's Virtue Fusion under the licensing and regulations of the UK Gambling Commission and the Alderney Gaming Control Commission. The website is home to a great range of 75-ball, 80-ball, 90-ball, and progressive bingo games and catches the eye with a fresh design in this somewhat oversaturated market.
The prices per ticket in the BGO bingo rooms start at as little as a single penny but there is also the option to receive tickets at no cost in the exclusive free rooms. Bingo mavens can also win themselves a scrumptious jackpot by playing progressive bingo games like Pleasure Beach and Money Tree. BGO Bingo offers a host of limited-time and ongoing promotions along with a rather mouth-watering loyalty programme, called the Candy Club, which rewards players for every real-money ticket they buy.
Full Bonus Terms and Conditions
The BGO Bingo Candy Club spans a total of five tiers and each one comes with bigger and better benefits. Every time a member purchases a bingo ticket or plays some of the slots in the bingo lobby for real money, they are recompensed with "sweet" Candy Club points.
New registered players are enrolled in the Candy Club scheme as soon as they sign up and start playing the games in the bingo lobby for cash. The five tiers in ascending order are as follows – Chocolate, Toffee, Nougat, Caramel, and Candy.
New registrants start at the Chocolate level which qualifies them for a £1 birthday present and free access to the Chocolate VIP Room. You are required to purchase at least one ticket to unlock this starting tier's free daily room. At this level, you redeem points at a slower rate. Every 125 points you have collected can earn you £1 in free credits.
As soon as you have collected at least 25 points, you level up to the Toffee tier, which gives you access to the free Toffee VIP Room. Additionally, your birthday freebie increases to £2.50 and so does your redemption rate. The number of points required to receive £1 drops to 100.
Players who earn as many as 75 points proceed to the Nougat level. In addition to the Toffee and Chocolate Rooms, they now have free access to the Nougat VIP Room and will be gifted a freebie of £5 as a birthday present. Nougat players are entitled to £1 for every 85 points they accumulate.
As many as 250 points are needed for BGO Bingo players to reach a Caramel status. Here you have access to a fourth free room and are bound to receive a bonus of £7.50 as a birthday gift. Your point redemption rate decreases further to £1 in exchange for 75 points.
The keenest bingo players will manage to collect 600 points and unlock the last tier in the scheme, the Candy level. This enables them to play for free in the fifth exclusive room, the Candy VIP, and claim a birthday bonus of £15. This level boasts the lowest redemption rate of £1 for 65 points only.
It is essential to remember that you cannot accumulate Candy Club points by participating with real-money wagers in games from BGO's Casino, Vegas, and Macau sections. This is to say, you can only earn points by spending money on bingo tickets or playing the slots, the scratch cards, the casino and the number games available in the bingo lobby.
Every £10 purchase of bingo tickets entitles you to 6 Candy Club Points, so that if you wager £100, you get a total of 60 points. The slots and the scratch cards award you 8 points for every £100 you wager whereas the casino and number games in the lobby give you a single point for the same amount wagered (£100). You are allowed to exchange your points for cash at the highest tier and for free credits to play bingo and mini games with on lower tiers.
In the beginning of each calendar month, BGO will evaluate your loyalty level, based on the number of points you have collected within the last thirty days. Players who have failed to earn the required points during the month will digress to a lower level. For instance, let's assume you are at the Caramel tier at the start of May but fail to collect the needed 250 points to maintain your level. In this case you will be downgraded to the Nougat tier at the 1st of June.
Make sure you log into your BGO Bingo account every once in a while. Otherwise, your points will expire in 90 days, counting from the last time you signed into your account. As was explained earlier, when levelling up, you are entitled to tasty free bonuses on your birthday. To claim those, you need to contact customer support via live chat or email. Each member of BGO Bingo is entitled to one birthday bonus per year. The birthday perks expire 3 days after it was redeemed.
About BGO Bingo Candy Club Loyalty Programme

| Candy Club Tier | Points Needed to Level Up | Points Redemption Rate |
| --- | --- | --- |
| Chocolate | Players are enrolled automatically | £1 for 125 points |
| Toffee | 25 points | £1 for 100 points |
| Nougat | 75 points | £1 for 85 points |
| Caramel | 250 points | £1 for 75 points |
| Candy | 600 points | £1 for 65 points |
| Game Types | Bet Amount | Number of Points |
| Casino and number games in the bingo lobby | £100.00 | 1 point |
| Bingo tickets | £10.00 | 6 points |
| Slots and scratch cards | £100.00 | 8 points |
Related Bonuses
Betfair Bingo Private Party VIP Lounge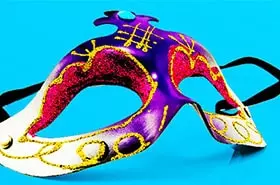 Betfair is a popular online betting and gambling destination for punters and players from all over the world. Its fame i...
Read more