Upon joining Costa Fiesta, you will immediately notice that the operator offers a real wealth of bingo games that feature high-end quality. Interactive players are given the chance to pick from numerous 75-ball and 90-ball bingo variants that rank among the fan-favorites. What also makes the gaming website a worthwhile is the abundance of the promotional offers that bingo lovers are showered with.
Costa Fiesta is one of the most appealing promotional offers that are available solely to bingo lovers who have funded their accounts at Costa Bingo. The promotional offer gives you the chance to sweep £500 as long as you form a Full House or to take a share of the £1,000 prize even when you have non-winning bingo cards.
Full Bonus Terms and Conditions
Costa Fiesta is one of Costa Bingo's promotional offers that are available exclusively to interactive players who have topped up their accounts. If you wish to take part in the ongoing promotion, you can feel free to do this every Monday at 09:00 pm. Still, you should bear in mind that you need to be over the age of 18 in order to take advantage of the offer.
With that being said, we can proceed with the promotional offer. If you have already made a deposit to Costa Bingo and you wish to partake in the promotion, you need to know that you are allowed to purchase a maximum of 96 bingo cards and that the price of the individual cards is £0.10. In addition to this, you should also keep in mind that 75-bingo games are the only games that are included in the promotional offer.
Perhaps, the best thing about Costa Fiesta is that there are prizes even for bingo lovers who possess non-winning tickets. Gambling enthusiasts who have such cards should not get desperate as they are entitled to take a share of the £1,000 prize that is divided evenly between such bingo players. The equal share of the aforementioned prize will be calculated by dividing the amount of the prize by the number of the interactive players who possess non-winning cards. Still, it should be noted that bingo fans who have managed to form a Full House are not entitled to take a portion of this prize. Instead, such players will get a £500 cash prize and if there is more than only one winner, the £500 prize will be then allocated to the players who have formed the specific bingo pattern.
So, if this promotional offer appeals to you, just seize your chance to make your stay at Costa Bingo not only exhilarating but also truly rewarding thanks to the Costa Fiesta promotional offer that can bring you either a prize of £500 as long as you form a Full House or a share of the £1,000 prize if you possess non-winning tickets.
Still, gambling enthusiasts should also keep in mind that they will not be allowed to take part in the promotional offer as long as they reside in countries that include the United States of America, Israel, Spain, Turkey, France, Italy, Denmark, Belgium, Gibraltar, and Antigua. You should also bear in mind that first, you need to fund your account at Costa Bingo so that you could have the chance to claim the bonus.
Related Bonuses
888bingo Loyalty Plan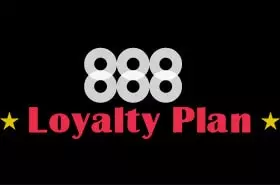 One of the oldest online gambling brands is 888, going back more than 20 years. With multiple forms of gambling availabl...
Read more