One of the oldest online gambling brands is 888, going back more than 20 years. With multiple forms of gambling available to users all over the world, 888 is one the most recognizable online betting groups on the Internet. Under the 888 brand, users can enjoy bingo, an online casino, a poker room, and sports betting. Over the years countless players have enjoyed the bingo aspect of 888 and the Group has taken unto themselves to reward those who stick with the brand. Right now, we are going to go over the Loyalty Plan associated with 888bingo and all of the good stuff that comes with being a dedicated user.
Full Plan Terms and Conditions
The Loyalty Plan of 888bingo is certainly a delightful proposition as it allows players to receive significant benefits for simply doing what they love to do – playing bingo. There are four account standings in the context of the Loyalty Plan – Rookie, Pro, Master, and Champ, each associated with an exact number of Loyalty Points, called Jewels in this scenario.
Every new account is immediately classified as Rookie, but rising to the next level is quite easy, considering that it only takes 1 Jewel. The Pro Rank is granted to those who amass between 1 and 599 Jewels, the Master standing is achieved by having between 600 and 2,399 Jewels, while those who gain 2,400 or more Jewels enjoy the Champ Rank. The standings are calculated on a daily basis and are adjusted after every 24 hours. Gaining Jewels is a simple concept, for every £1.00 that you deposit to your balance, you will gain 12 Jewels, with the count being updated on the following day. Similarly, when you open an account and deposit immediately, the next day your account will have changed from Rookie status to Pro.
With each subsequent, users are afforded better and better benefits. The minimum rank to qualify for benefits is the Pro standing for which players will receive 5% Bingo Bonus Cash-back, 5 Free Spins and 2 tickets (valued at £20) for the BIG £10K Game.
A player with a Master status is eligible to receive 10% Bingo Bonus Cash-back, 5% Games Bonus Cash-back, 10 Free Spins and 5 tickets (valued at £50) for the BIG £10K Game.
Finally, those who achieve the Champ Rank can expect to receive 15% from Bingo Bonus Cash-back, 10% Games Bonus Cash-back, 15 Free Spins and 10 tickets (valued at £100) for the BIG £10K Game.
The benefits are given out at the beginning of each month based on the user's standing for the previous one. Therefore, if you achieved Master status in March, you will receive Master benefits in April. The Bingo Bonus Cash-back refers to bets lost on bingo games during the previous month using real money. The Games Bonus Cash-back refers to bets lost on Instant Games – or non-bingo games – during the previous month using real money. Wagers made with bonus funds are not taken into account for any Cash-back. Furthermore, the maximum Cash-back that you can receive is topped at £100 and you will only be credited with this money if the net Cash-back value is £1.00 or more. Sums less than £1.00 will not be credited to your balance. Finally, the Cash-back money is credited as bonus money and it cannot be withdrawn. However, it can be used to purchase bingo tickets or used on non-bingo games, depending on the Cash-back in question.
Free Spins can be used on non-bingo games, in other words, slots. Each winning spin will result in your account being credited with bonus funds. This bonus money comes with a wagering requirement of 80 times its value and you have to fulfil that should you wish to withdraw it to your personal bankroll.
Something very important that you have to know is that the benefits are not automatically added to your account. Rather, when the time comes for 888bingo to hand them out, it sends emails to all eligible players. In that email, there is a confirmation link that you have to click in order to claim the benefits. You have 72 hours to do so and after that time has passed, you will no longer be eligible to receive them.
All in all, the Loyalty Plan is quite extensive and it offers all sorts of benefits to those who put in the time and effort. Granted, not much is asked of you, only to play your favourite bingo games and to enjoy yourself. Unlike other gambling websites where you have to fulfil wagering quotas to rise in the ranks, 888bingo allows you to do that simply by funding your account. This means that there is no time investment on your part. Moreover, you do not have to risk more than you are willing to lose just to rise in standing. Overall, the Loyalty Plan is very worthwhile and you should certainly take this into account when looking at a bingo website.
About 888bingo Loyalty Plan

| | Number of Jewels to Achieve Rank | Bingo Bonus Cash-back | Games Bonus Cash-back | Free Spins | Free Tickets to the BIG £10K Game |
| --- | --- | --- | --- | --- | --- |
| Bingo Rookie | Rank granted upon registration | N/A | N/A | N/A | N/A |
| Bingo Pro | 1 to 599 | 5% | N/A | 5 | 2 Tickets (valued at £20) |
| Bingo Master | 600 to 2,399 | 10% | 5% | 10 | 5 Tickets (valued at £50 |
| Bingo Champ | 2400 and more | 15% | 10% | 15 | 10 Tickets (valued at £100) |
Related Bonuses
Costa Bingo Catching Rays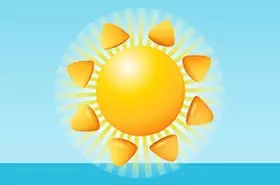 Costa Bingo is powered by Cassava Enterprises Limited and is a fun and safe website for bingo players. It features a ton...
Read more