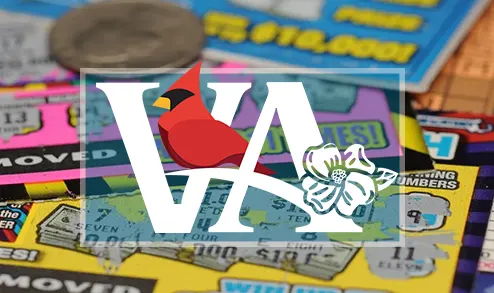 On Monday, Gov. Glenn Youngkin and State Sen. Bryce Reeves, R-Spotsylvania, announced that Senate Bill 836 was signed into law and will come into effect on July 1, 2023. The objective of the bill is to create a problem gambling committee within Virginia's Department of Behavioral Health and Developmental Services and prevent gambling addiction.
The proposed committee, which will be chaired by the Problem Gambling Prevention Coordinator at DBHDS, will facilitate cooperation between prevention and treatment providers and operators of legal gaming in the Commonwealth.
Gambling Expansion in Virginia Raises Concerns About Surge in Problem Gambling Among Youths
In December, Sen. Bryce Reeves (R-Spotsylvania) and Del. Paul Krizek (D-Mount Vernon) introduced Senate Bill 836 in a bid to tackle problem gambling and establish a Problem Gambling Treatment and Support Advisory Committee within the Department of Behavioral Health and Developmental Services (DBHDS). The legislators were concerned that the gambling expansion would lead to a dramatic increase in problem gambling.
Reeves even cited a 2021 VA Youth Survey, according to which 21% of high school students in the state had gambled within the past year. The survey revealed that 64% of young adults aged 18-25 had gambled in the past 30 days.
Mr. Reeves expressed gratitude to Governor Youngkin, who supported the bill. He added that as a father, he feels obliged to do something to protect young people from gambling problems. He also said that the Virginia Gambling Hotline had seen a 143% increase in intake calls over the last three years.
Delegate Krizek explained that the state should focus on protecting locals from gambling addiction as the gambling industry in Virginia continues expanding rapidly. He said that people who start engaging in gambling activities at an early age are at a higher risk of developing gambling problems.
Virginia Offers Multiple Gambling Opportunities
Online sports betting went live in Virginia in January 2021. Currently, residents can pick from over a dozen betting platforms. Last summer, Virginia's first casino, the Hard Rock Hotel & Casino Bristol, opened its doors, operating from a temporary location. This is the first of the four approved casinos.
A piece of legislation allowed Bristol, Danville, Norfolk, Portsmouth, and Richmond to conduct public referendums, providing voters with the opportunity to decide whether or not they want a casino in their city. In November 2020, 71% of Bristol voters approved the idea. Other legal gambling opportunities in the state include historical horse racing machines and online lottery.
With so many legal forms of gambling, preventing problem gambling should be a priority, according to Krizek and Reeves. During the 2022 General Assembly Session, Senate Bill 366 and House Bill 571, seeking to raise the legal age to wager on historical horse racing machines from 18 to 21, were passed in an effort to combat gambling problems among youths.