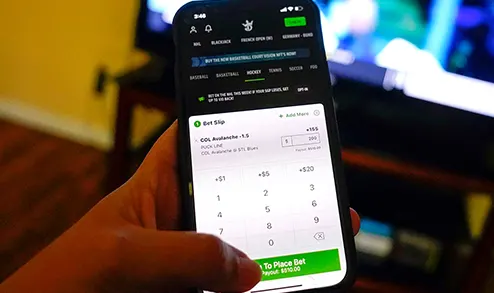 Yesterday, Vermont's Governor Phil Scott put his signature on House Bill 127, legalizing online sports betting in the state. In a statement, Scott said he had proposed the legalization of online sports betting several years ago, but lawmakers could not reach an agreement. He did not hide his satisfaction with the fact that online sports betting is finally legal in Vermont. Scott also noted that many Vermonters wager on sports, and legalizing this industry would not only boost the state economy but also protect underage individuals and vulnerable people.
Vermont is the 38th state to legalize online sports betting. All of Vermont's neighboring states have already regulated their markets. So, it was a matter of time before Vermont also legalized online sports betting. Operators will be awarded licenses based on a competitive bidding process set to begin in August this year. In their applications, operators must include the tax rate they are willing to pay in order to operate, starting from 20%. Operators are required to pay a license fee of $550k once every three years. The first online sportsbooks are expected to be live by January next year.
Under the law, operators will be overseen by the Vermont Department of Liquor and Lottery. Two to six betting apps will receive permits to operate in the state. Licensed operators will be allowed to accept bets on college sports. However, the law prohibits betting on in-state college teams. The only exception is when Vermont colleges or universities participate in a tournament, such as the annual March Madness competition. The law also stipulates that the minimum age to engage in sports betting activities is 21.
Vermont's Sports Betting Law Focuses on Consumer Protection
The sports betting bill passed the House by a voice vote in March this year. Two months later, the Senate amended the bill and returned it to the House for concurrence. Most changes were aimed at protecting players from gambling problems and were agreed upon in the House. In mid-May, the bill landed on Governor Scott's desk, who signed it into law yesterday. Vermont legalized online sports betting on the same day as North Carolina.
The law states that licensed operators will be obliged to prepare a responsible gambling plan, which includes information regarding marketing materials related to problem gambling as well as responsible gambling tools that will be available to punters. Furthermore, the Vermont Department of Liquor and Lottery and the Department of Mental Health must prepare annual reports on the impact of sports betting on problem gambling.
As per law, operators are not allowed to advertise their products in a way to appeal to individuals under 21. Money generated from sports betting will go to the state's General Fund, but at least $250k will be directed to the Responsible Gaming Special Fund each year. All these measures demonstrate the state's commitment to protecting Vermonters from problem gambling.