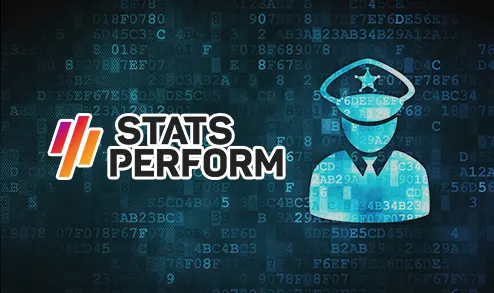 Fast data collection has become an integral part of the worldwide sports betting industry, with the number of companies offering such services growing exponentially, further increasing the competition in the global online gambling market.
Last week, IMG Arena, which is the gambling data division of Endeavor, filed a lawsuit against the US-based data collecting company Stats Perform, alleging that the latter was unlawfully collecting data during soccer matches in Austria, Czech Republic, Germany, Greece, and Switzerland. IMG Arena holds the exclusive rights for collecting sports data across said European markets, which was the reason for the accusations against Stats Perform.
Stats Perform Unauthorized Data Collectors Spotted at European League Matches
According to IMG Arena, Stats Perform was relying on information obtained by unauthorized data collectors and scouts who were obtaining data in real-time from matches, which are covered by IMG Arena under its exclusive data collecting license. In its claim, the company alleges that these unauthorized scouts and data collectors would then provide the information they have gathered to Stats Perform in real-time.
The exclusive soccer data collecting rights were given to IMG Arena in February 2022. Under the contract awarded to the company, IMG Arena was authorized to provide Fast Data for Betting Purposes, covering a total of 44 competitions in 19 European soccer leagues, which include lower and higher-tier domestic leagues, super cups, domestic cups as well as women's soccer competitions.
IMG Arena claims their exclusive data collection rights were breached by Stats Perform scouts at a number of matches in five European countries. These include events like Laftnitz vs. Sturm Graz Ⅱ in Austria and FK Teplice vs FC Zbrojovka Brno in the Czech league. The unauthorized scouts were also spotted at soccer events from the men's tier 3 and women's tier 1 matches in Germany. The face-off between PAS Lamia 1964 and OFI Crete in the Super League in Greece and the men's tier 2 match between Neuchatel Xamax and FC Lausanne-Sport in Switzerland were also among the soccer games where unauthorized data collectors were present.
IMG Arena Calls for Companies to Protect Their Exclusive Rights
In a statement for SBC News, the IMG Arena president, Freddie Longe, confirmed there is evidence of the unlawful data collection from Stats Perform, with unauthorized scouts collecting data from several European Leagues. The competitor was fully aware they were breaking IMG Arena's exclusive data collection rights, which was damaging the value of data rights holders, added Long.
According to IMG Arena, even though the complete damage assessment has not been done yet, Stats Perform's infringement of exclusive data collection rights has brought significant losses to the company holding the exclusive rights. IMG Arena claims that the breach of the data collection rights brought the company damages of at least $1.6 million.
In his statement, Longe underlined that this is an issue that needs to be widely addressed as it affects the whole gambling data collection industry. IMG Arena believes rights holders should take action to protect the value of said rights and should stop working with companies that undermine the value of such rights, said Longe.
Stats Perform will be given the opportunity to rebut IMG Arena's claims and provide their counter argument on the issue. The suit IMG Arena filed against Start Perform falls under English law. Since First Amendment protections for data are stated in the public domain in the US, such arguments would face more obstacles if that case were to be resolved under US law.