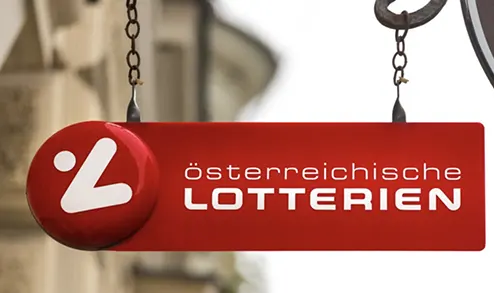 Austrian Lotteries (Österreichische Lotterien) has recently faced censure for failure to abide by the Salzburg Youth Act by Spielerhilfe, an independently owned player protection association in Austria. The latter laid the blame on Lotterien for exposing underage players to purchasing instant win gambling products.
Founded in 2019, Spielerhilfe seeks to promote player protection, advice, and media education in the field of gambling. Its members, some being former problem gamblers, aim to provide professional assistance to susceptible groups of society that have fallen victim to gambling addiction. The organization conducted mystery shopping checks on Lotterien's retail outlets across Salzburg, Upper Austria, and Lower Austria, using children aged between 12 and 14.
Earlier this year in April, Spielerhilfe reported 70 breaches of the minors' safeguarding policy by Austrian Lotteries, a company owned and operated by Casinos Austria. Subsequently, in July 2023, Austrian Lotteries increased the minimum legal age to purchase instant win products from 16 to 18 years. However, the most recent checks disclosed that nearly 60% of retail stores in the said areas sold scratch cards and various other instant win products to underage customers.
According to the regulations of the 2019 Salzburg Youth Act, underage individuals are prohibited from participating in games of chance. Therefore, Lotterien was charged with violating the law by selling such products to minors. The business failed to communicate to its retail partners to discontinue the practice of selling gambling products to individuals under 18.
To summarise its findings from the current investigation, Spielerhilfe reported 24 breaches of the act and suggested that the Ministry of Finance implement an integrity review of the company's operations.
Failure to abide by customer verification requirements subjects companies to fines in the range of €250 and €14,600, and up to 4 weeks' imprisonment for major offences. Businesses that have been convicted more than once of such violations may have their licenses revoked by the Austrian Chamber of Commerce.
Spielerhilfe Chairman, Christoph Holubar, Comments on Österreichische Lotterien's Failure to Observe Regulations
Spielerhilfe Chairman, Christoph Holubar, spoke at a press conference held on October 18, 2023, about the implications of selling gambling products to underage individuals. He said that Lotterien obviously failed to exercise control over its retail partners, which resulted in selling gambling products to minors in more than half of the test purchases.
Although lottery and instant win products were legally available only to customers aged 18 and above, the company neglected the regulations and acted in violation by focusing on "a vulnerable age group susceptible to gambling addiction."
The organization's chairman further underlined the importance of exercising vigorous control over the participation of underage individuals in gambling and recommended integrity checks by the responsible authorities that would assess the company's age verification procedures.