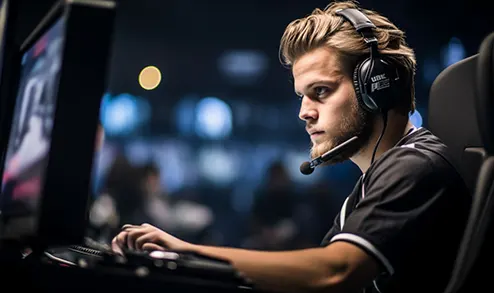 Professional eSports player Joel Holmlund, also known as "joel," faces suspension on grounds of placing bets on matches his former Counter-Strike: Global Offensive (CS:GO) team, GODSENT, played in.
The main allegations against joel concern bets that were placed from March 27 through May 1, during the BetBoom Playlist Urbanistic event. According to the Esports Integrity Commission (ESIC), Holmlund placed bets on games of his then-team between March 27 and 28. In addition, he bet against his own team on March 31, when they lost to their opponents. The other breaches of the Anti-Corruption Code were allegedly committed in the period spanning March 29 and May 1, and they involve 17 bets tied to a number of CS:GO matches. The Commission also accused joel of violating ESIC rules during the IEM Dallas 2023 event.
ESIC's investigation involved the analysis of bet records, betting account registrations and their linkage to social media profiles, digital footprints like "IP addresses, device IDs, and browser information," and what ESIC referred to as "Patterns of betting behavior in relation to professional participation."
The Swedish player was found to have committed multiple violations of the Commission's Anti-Corruption Code, including match fixing under section 2.1.1., and the act of wagering on CS:GO games that involved other teams or the team of the player in question (section 2.2.1).
ESIC approached Holmlund on August 30, and he claimed that he had not committed the violations. The Commission would later proceed to suspend joel from participation in ESIC events via a Rejection Order Notice, citing the evidence gathered as it was considered "compelling." Holmlund has been given the chance to present new evidence to the Commission, and can do so until October 6.
Holmlund and GODSENT Respond
In a statement on social media platform X, formerly Twitter, joel claimed to have contacted ESIC Commissioner Ian Smith following the serving of a Notice of Charge on August 30 and that he had been told that "no further actions would be taken" at that point in time. Holmlund went on to say that ESIC had felt "forced to act" due to public pressure and said that he had been served the same Notice of Charge on September 19. According to Holmlund, ESIC's public statement was an act of injustice against him.
GODSENT also addressed the situation, claiming that information concerning joel's alleged violations was the reason the organization terminated Holmlund's contract prior to ESIC's statement. GODSENT pointed to its cooperation with ESIC as its reasoning for not issuing an earlier statement, as neither party had been able to reveal information regarding the situation before they had gathered a sufficient amount of evidence against the Swedish player.
GODSENT claimed to feel saddened by the case, but the company also emphasized that the matter's resolution would serve as a warning to the professional gaming scene. GODSENT also expressed gratitude to ESIC. The statement concluded with GODSENT's condemnation of Holmlund's alleged actions.