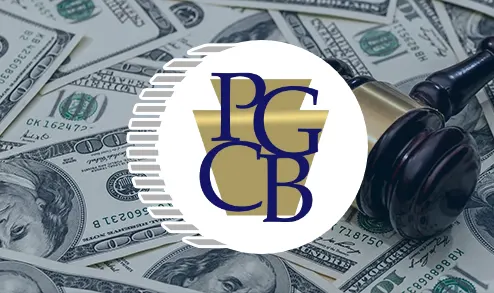 This Wednesday, the Pennsylvania Gaming Control Board imposed fines on Mount Airy, Mohegan Pennsylvania, and Sugarhouse worth $147,500 for a series of failures and revoked the licenses of three casino employees. During the board's monthly meeting, which was held yesterday, the regulator also decided to add three individuals to the state's involuntary self-exclusion list, prohibiting them from entering any of the state's 17 casinos.
Why Pennsylvania's Gambling Watchdog Fined the Operators?
Mount Airy Casino Resort in Monroe County has to pay a fine of $120k for failing to submit internal audit plans in due time. The audits had to include information about the cashier cage accountability, bank secrecy compliance, food and beverage operations, the responsible gambling program, the surveillance system, etc.
Attorney Adrian King Jr., representing Mount Airy, explained that the auditing failure had nothing to do with the required financial audits, which were filed correctly and in a timely manner. He added that the casino had hired a new general manager and chief financial officer to avoid such mistakes in the future.
However, the board, consisting of seven members, was frustrated by the casino's repeated failures to oversee its operations. Board member Sara Manzano-Diaz said that such a systematic failure is intolerable and even suggested that the fine should be higher than $120k.
Ben Koff, Mount Airy's new general manager, promised that this would never happen again and future reports would be submitted in a timely manner. Board member Frank Dermody warned Koff that if such a system failure occurs again, the casino could face more severe repercussions.
Downs Racing, L.P., operator of Mohegan Pennsylvania casino in Luzerne County, received a fine of $20,000 for hiring employees into positions for which they had no proper licenses. Rivers Philadelphia received a fine of $7,500 for failing to inform the board about a cheating incident in a timely manner.
The Board Also Revokes Personal Gaming Licenses
The Pennsylvania Gaming Control Board also revoked the licenses of three Live! Philadelphia Sportsbook employees for improperly taking bets in June 2022. Longo, Ryan Hanley, and Omar Muhammad are the three workers that had to bid farewell to their gaming licenses.
The board's Office of Enforcement Counsel explained that the men placed two bets of $37,500 each, and another bet of $20,000 on behalf of Rocco Giunta. But the wagers lost, and Giunta refused to provide the money for them. As a result, the sportsbook suffered a loss totaling $95,000. Longo is charged with theft of service and added to a summary diversion program. Besides, the board ordered the wrongdoer to pay restitution for the casino losses caused by his actions.
During the Wednesday meeting, the board added three adults to the Involuntary Exclusion List for leaving six children unsupervised to engage in gambling activities.