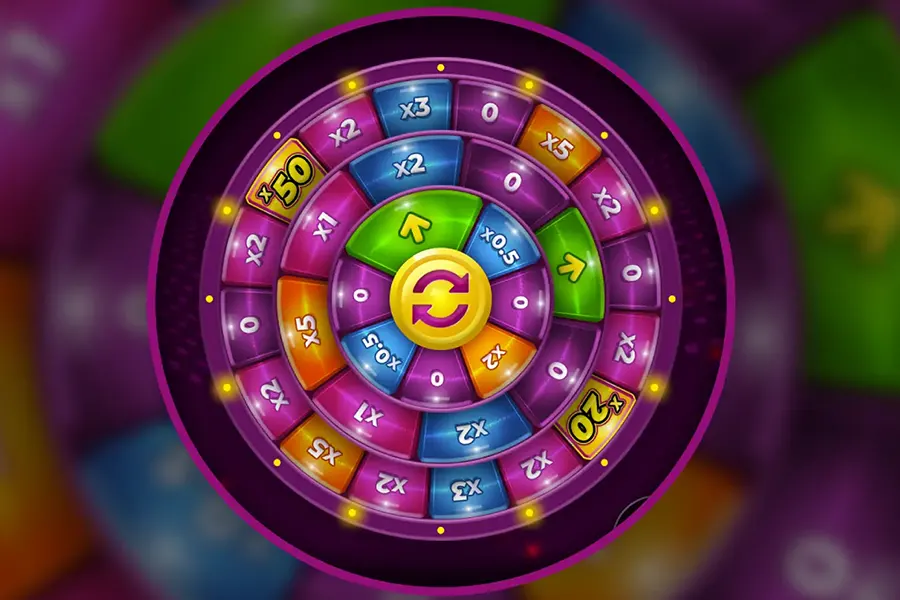 MrWin, an emerging game developer established at the beginning of this year, just announced the release of its new game called Crypto Fortune, which will be available for play this August. The company is still in discussions with two casino aggregating platforms, which will host the cryptocurrency game. MrWin's gaming product uses three concentric wheels, allowing casino fans to win up to $30k in Bitcoin.
Miroslav Nikolov and Galin Dinkov, MrWin's founders, did not hide their excitement about the game's upcoming release next month. They told reporters from BonusInsider that the product has been designed to provide all cryptocurrency players with unique jackpot experiences and allow online gambling platforms to diversify their portfolios. The game features a simplified user interface, allowing for easy navigation. A jackpot bar, located to the left of the wheels, provides players with the opportunity to keep track of the growing cryptocurrency jackpot and how close it is to the current market price of Bitcoin.
The wheel-based game is easy to play, making it suitable for players of all skill levels. It features increasing multipliers of up to 100x, providing players with the opportunity to hit a massive win. The creative game developers have also added a coin flip feature that players can trigger with each spin.
Besides the generous prizes up for grabs and original gameplay mechanics, Crypto Fortune also attracts attention with its slick visuals and smooth animations. The upbeat sound effects perfectly complement the overall feel of the game. Crypto Features' wide wager limits are likely to appeal to the preferences of high-rollers as well as risk-averse players.
The game runs without a hitch on Android and iOS-based smartphones and tablets as it is powered by HTML5. With its relatively high payout percentage of 97.4%, Crypto Fortune, MrWin's first product on the market, has everything needed to become a blockbuster.