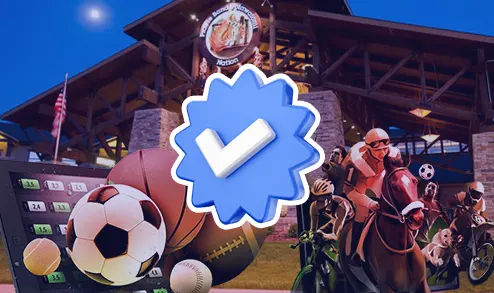 On Friday last week, the Kansas Senate and House voted in favor of a resolution that would amend the gaming compact with the Prairie Band Potawatomi Nation and allow Prairie Band Casino & Resort to offer sports betting services beyond the boundaries of its land by the end of this summer.
Prairie Band Potawatomi Nation May Soon be Allowed to Offer Sports Betting Services Outside Indian Land
During a meeting held last Thursday, a joint committee unanimously approved the compact amendments and moved the proposal to the Kansas Senate and House for consideration. On Friday, the Senate approved SR 1725 by a 27-8 vote, while the House voted 93-27 in favor of their version of the resolution, also known as HR 6026.
The Resolution states that the Secretary of the Senate should send an enrolled copy of the resolution to the Governor, the Secretary of State, and the chairperson of the Prairie Band Potawatomi Nation. According to the new compact, Prairie Band Casino can take offline and online sports wagers through partnerships with apps. However, people who prefer to use the services of the apps would only be allowed to bet on the tribe's reservation.
In an interview on Thursday, Zach Pahmahmie, Tribal Counsel Vice Chair, said that the original gaming compacts did not permit the four tribes in the state of Kansas to offer sports betting services. That is why changing the language in the original compact was a major step forward.
Kansas' Tribes Seek to Expand Their Sports Betting Operations
Last month, the Kansas Senate Committee on Federal and State Affairs held a hearing on a bill that would encourage Governor Laura Kelly to renegotiate gaming compacts with the state's tribes to expand sports betting beyond the boundaries of the tribe's Indian lands.
Under the provisions of the current gaming compact, the four federally recognized tribes, including the Iowa Tribe of Kansas and Nebraska, the Kickapoo Tribe of Indians of the Kickapoo Reservation in Kansas, the Prairie Band Potawatomi Nation in Kansas, and the Sac and Fox Nation of Missouri in Kansas and Nebraska, are allowed to offer sports betting services on their Indian lands only.
The proposed amendments seek to allow tribal entities to provide sports betting services outside their lands. The tribes could partner with non-tribal entities to operate sports betting outside their lands. But the proposal raised questions about the effect of such a move on the state's revenue from commercial sports betting entities.
On September 1, 2022, six sports betting platforms went live in Kansas. The state allowed up to 12 sportsbooks to enter the market via partnerships with any of the four Kansas-based gambling establishments. Major sports betting companies such as BetMGM, DraftKings, and FanDuel have obtained licenses to operate in the state.