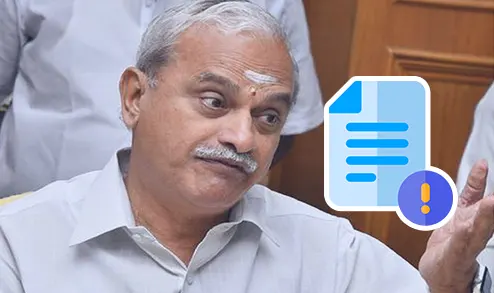 President of Puducherry Indian National Congress (INC) V. Vaithilingam has criticized the state government for stealthily supporting the establishment of gambling venues in Puducherry. During a press conference held this Tuesday, he said that the Yanam Royal Recreation Club was forced to cease operations for more than six months after public backlash. However, the venue is again operating thanks to the full support and backing of the AINRC-BJP government.
Vaithilingam said that the government often claims it has no funds and uses this as an excuse to support the establishment of gambling clubs. According to him, the government used a similar reason to award licenses to liquor outlets, and now it is doing the same with gambling outlets.
Vaithilingam could not say who would benefit from the gaming clubs – the state or the people in the government. But the Yanam Royal Recreation Club has been fully supported by Puducherry's lieutenant governor Tamilisai Soundararajan. Vaithilingam has pledged to write a letter to the president and inform her about the situation in Puducherry. He added that gambling has been taking place in the state for long.
The Puducherry government has previously announced that it plans to ban online rummy. The idea was backed by Public Works Department (PWD) Minister Arumugam Namassivayam, who asserted that the state would take a similar approach as Tamil Nadu in prohibiting online rummy. However, online rummy is classified as a game of skill by the Supreme Court, and banning it would provoke some sharp reactions. And it would be even more contradictory if the government bans online rummy while allowing, and even supporting, gambling clubs.
Gambling is a Hot Topic Not Only in Puducherry But Also in Tamil Nadu
Under the Public Gambling Act, organizing or wagering money on games of chance is illegal in India. However, the law allows Indians to play skill-based games. The problem is that there are no specific rules to differentiate between games of luck and games of chance. Sometimes the line between the two types of games can be very thin, which often leads to heated disputes among legislators.
In India, individual states have the right to introduce their own gambling regulations. In April this year, Tamil Nadu Governor R. N. Ravi gave the nod to a blanket ban on all gambling activities. His decision was provoked by the alarming number of suicides because of gambling. The bill stipulates that online gambling is more addictive than land-based gambling and must be prohibited. But the governor's decision to greenlight the bill seeking to ban online gambling resulted in a dispute between Tamil Nadu and central governments.
At the end of April, the All India Gaming Federation (AIGF) announced that it would legally challenge Tamil Nadu's online gambling ban. According to the industry entity, the anti-gambling law is unconstitutional and must be reversed. The AIGF also claimed that the state lacks the legislative competence to frame such a law.