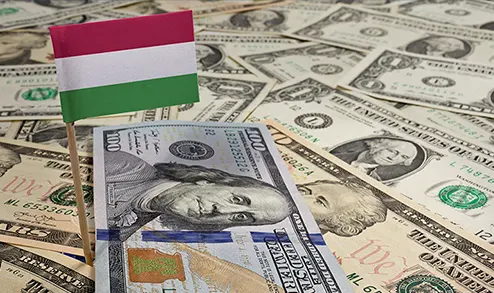 As of July, Hungarian banks will restrict all payments to offshore gambling and sports betting sites in a bid to crack down on illegal gambling. The Authority for the Supervision of Regulated Activities (SZTFH) has joined forces with Hungarian banks, which agreed to stop processing gambling transactions to unlicensed casinos and sportsbooks. Hungarians who use the services of illegal gambling sites will no longer be able to use their credit cards to fund their accounts and withdraw their profits, as implied in the authority's statement.
In its statement, the authority also advised players to first check whether or not a given gambling site is licensed to operate in the country before joining it. Hungarian players can find a list of all licensed gambling and sports betting platforms on the official site of the Authority for the Supervision of Regulated Activities. According to the statement, Hungarians must play at licensed gambling sites, or else they may find themselves unable to cash out their profits. Besides, by playing at licensed gambling sites, players from Hungary can rest assured that their sensitive information will not be misused.
The Hungarian authority warned people that most offshore gambling sites also fail to comply with responsible gambling standards and often have no scruples and accept players under the legal gambling age of 18. This, on the other hand, may lead to increased problem gambling rates among young people. The Authority for the Supervision of Regulated Activities, which oversees the gambling industry, has never stopped fighting against illegal gambling activities. Penalties for individuals who offer illegal gambling activities vary from HUF 500k to HUF 1 million.
Hungary's Gambling Watchdog Takes Serious Measures against Illegal Gambling Activities
This April, the gambling watchdog slapped an unnamed individual with a hefty fine of HUF 30 million ($87k) for illegally offering games of chance disguised as lotteries that offer high-value prizes, such as cars and properties. The SZTFH said that wrongdoers often claim that they give tickets to customers who buy a physical item.
However, Hungarian law stipulates that any luck-based game that provides players with the opportunity to win a prize and requires payment for entry fall under the category of gambling. Although such games are legal in Hungary, one must obtain a license from the Supervisory Authority of Regulatory Affairs to operate legally operate in the country.
The regulator also said that there are several signs that could help Hungarians recognize illegal games, such as the draw being canceled because a specific number of items have not been sold or the item players want to buy is more expensive than usual. The regulator also explained that anyone who regularly organizes gambling activities without having a license may end up in jail for up to three years. Advertising illegal gambling services in Hungary is also punishable. Promoting unlicensed gambling services can result in significant fines for all parties involved, reaching up to HUF 10 million.