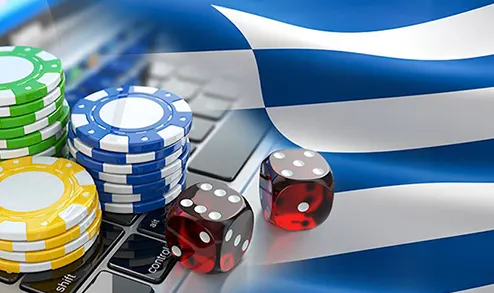 Over a period spanning from January to August of the current year, the Hellenic Gaming Commission (HGC) reported that Greeks have wagered a total of €22.7 Billion (approximately $24.02 Billion) on various gambling products. This represents a 28% upsurge in turnover compared with the same period in 2022, and most likely, new record highs for the Greek gambling industry to be achieved by the end of 2023.
The independent administrative authority published figures encompassing online gambling, games of chance delivered by the Greek Organisation of Football Prognostics S.A. (OPAP), physical gambling establishments, racetracks, and lotteries. With gambling operators returning 92.5% of the wagers, gamblers lost €1.7 Billion ($1.8 Billion) for the first eight months of 2023.
The expected new highs for 2023 can be predominantly ascribed to the surge in online gambling recorded between January and August. Wagers placed through interactive gambling operators get the lion's share of the total betting volume, with a €17 Billion turnover (out of €22.7 Billion) in the eight-month period, or nearly 75% of all bets. Online gambling thus scored a 33% increase compared with the same period in 2022.
While the 2019 pre-pandemic figures regarding the total funds spent on gambling stood at €16 Billion, data from 2022 indicated a total wagering volume of €29.2 Billion.
Online Gambling Revenue in Greece Spikes from €2 billion in 2015 to €21.3 Billion in 2022
The combined €2 Billion turnover of HGC-licensed online operators in 2015 pales into insignificance when compared with the 2022 figures that reached €21.3 Billion. The data for 2019 indicated a turnover of €8.5 Billion, and for 2021 – €17.5 Billion.
As per the estimates of the gambling regulator, the gross gaming revenue (GGR), which reflects the difference between the total funds wagered and the amount won by players also shows an upward tendency. It marked a 13% rise to €1.7 Billion compared with the same eight-month period in 2022. The 2023 expectations for the GGR stand at nearly €915 Million.
Despite the overall upward trajectory of the gambling industry in Greece, not all participants profited equally from the recorded progress. Land-based establishments across the country were greatly impacted by Covid-induced closures and high operating costs. As a result, many gamblers gave up the habit of visiting land-based casinos in favor of their online counterparts.
Founded in 1958 as Greece's national lottery, OPAP S.A. was the country's state-owned gambling monopoly for several years. Currently, it is a licensed operator having exclusive rights to organize and offer lottery products, sports betting and horse racing. In 2013, the company's privatization was finalized, with Emma Delta acquiring Greece's remaining 33% stake.